Kent Ridge | Science Park 2
5 • 2 reviews
CoSpace Park
43 Science Park Road, CoSpace Park, #01-11/12, S117408, Singapore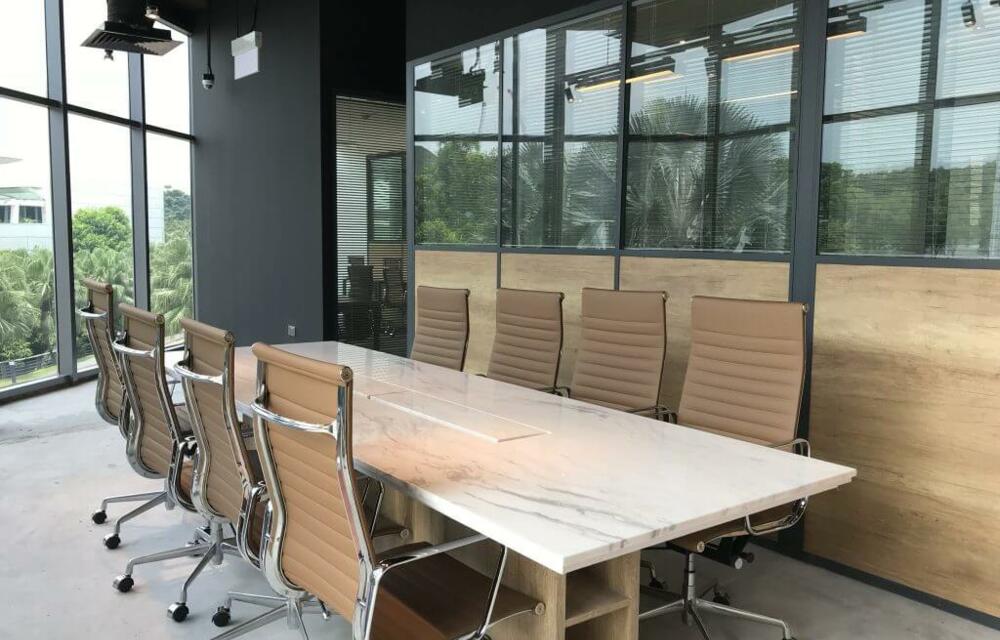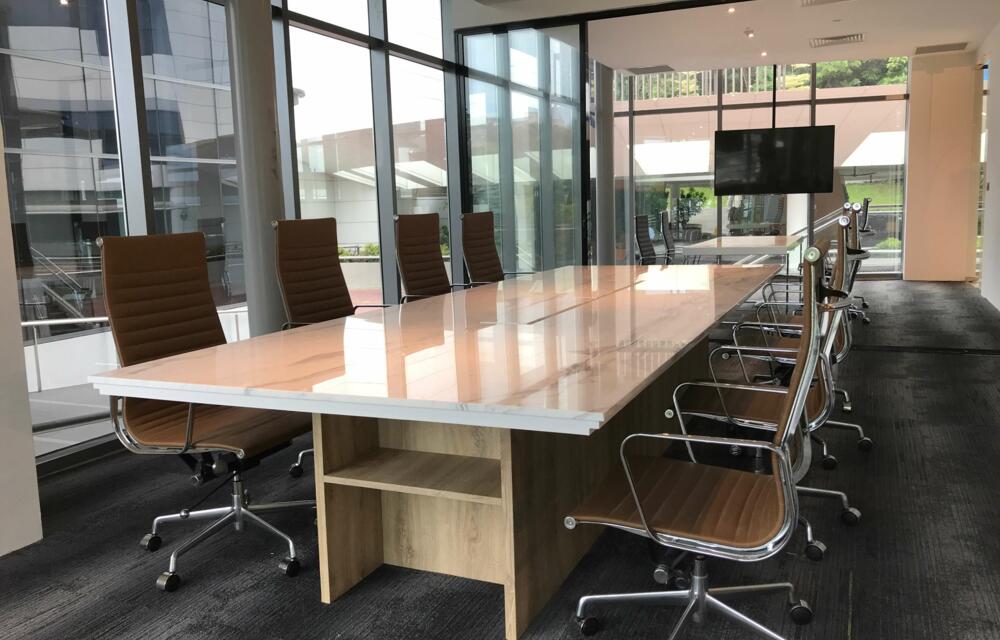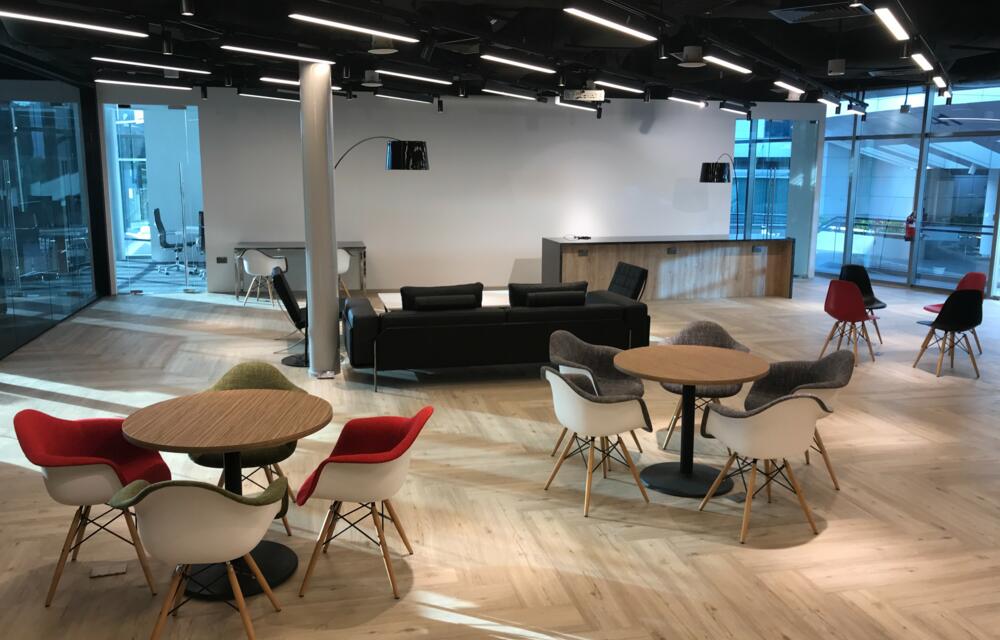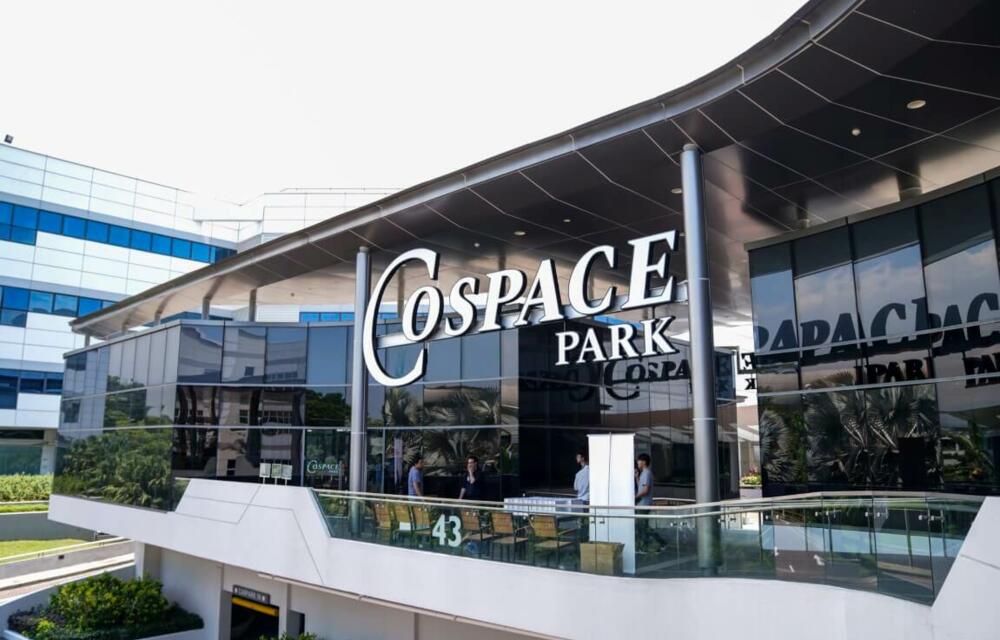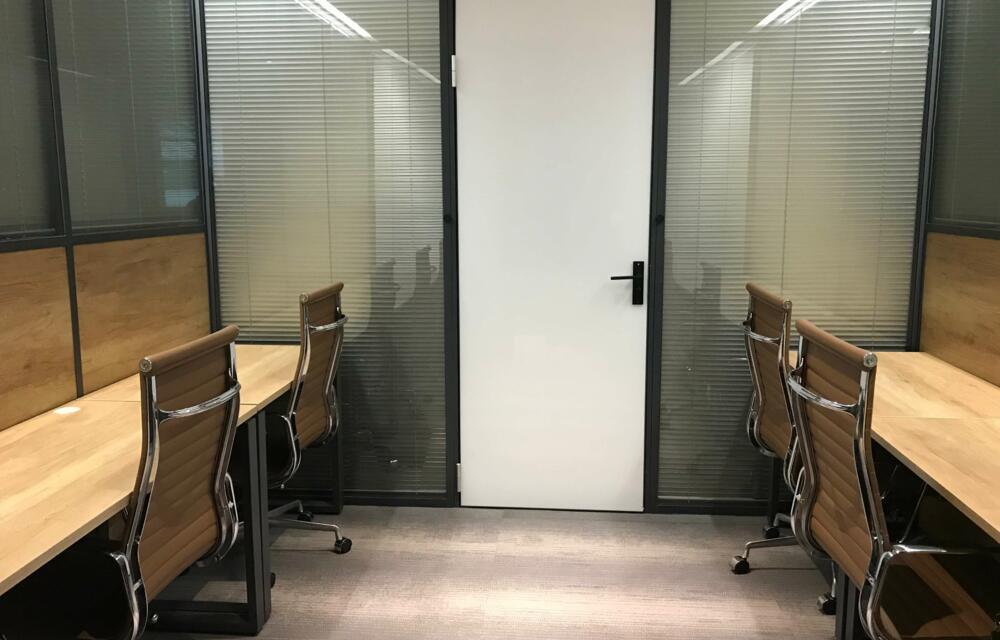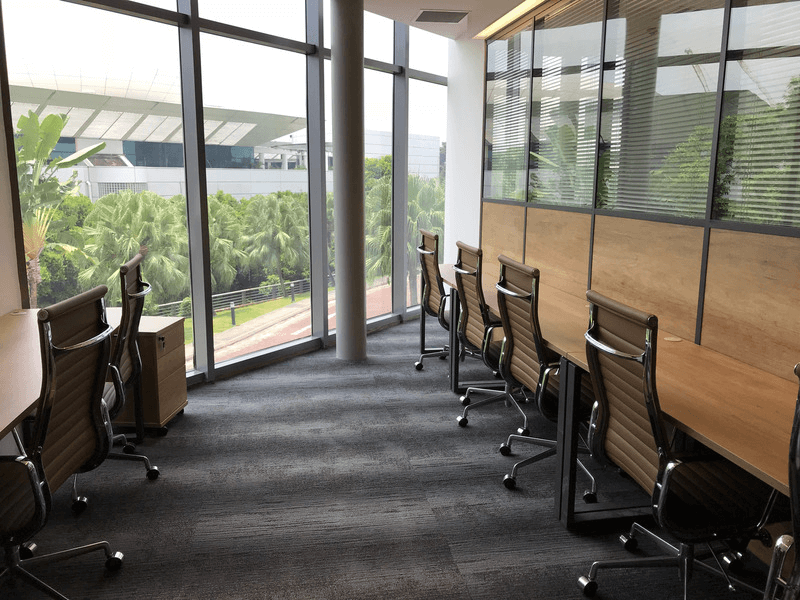 Billing rate
Pay only for the time you use.
Amenities

Natural Light

Coffee & Tea

High Speed Wifi

Hot & Cold Water

Office Supplies

Meeting Rooms

Printing Facilities
You need to pay extra fees to use other amenities. Please approach the Community team at the front desk to purchase amenities.
About
Nestled in the heart of Science Park 2, CoSpace Park offers a luxurious and serene work environment away from the hustle and bustle of the city, the right environment to birth ideas and dreams.
Since 2017, in collaboration with renowned venture labs, CoSpace Park has been focusing on corporate innovation programs led by experienced entrepreneurs and investors such as TNB Ventures to assist the forward-looking corporations, as well as bringing them forward in their whole innovation journey in Singapore.
House notes:
- AC Controls are to the right of the refrigerator. Please remember to turn it off when not in use. 
- Coworking space is only at the front area. Private offices are off-limits to non-members. 
Schedule
| | |
| --- | --- |
| Today | Closed |
| Community Team Hours | Closed |
| Aircon Hours | Closed |
House Rules
Member(s) will not use the Services for any purpose that is unlawful or prohibited by these terms, conditions and notices. Member(s) may not use the Services in any manner that could damage, disable, overburden, or impair any CoSpace Park's server, or interfere with any other party's use and enjoyment of any Services.
Member(s) may not attempt to gain unauthorised access to any Services, or accounts, computer systems or networks connected to any CoSpace Park server or to any of the Services, through hacking, password mining or any other means. Member(s) may not obtain or attempt to obtain any materials or information through any means not intentionally made available through the Services, nor should Member(s) post or download files that Member(s) know or should know are illegal or that Member(s) have no rights to.
Member(s) hereby represent and warrant that member(s) have all requisite legal power and authority to enter into and abide by the terms and conditions of this T&C and no further authorisation or approval is necessary. Member(s) further represent and warrant that Member(s) participation or use of the Services will not conflict with or result in any breach of any license, contract, agreement or other instrument or obligation to which Member(s) are a party.
Member(s) agree that when participating in or using the Services, Member(s) will not:
Use the Services in connection with contests, pyramid schemes, chain letters, junk email, spamming, spimming or any duplicative or unsolicited messages (commercial or otherwise);

Defame, abuse, harass, stalk, threaten or otherwise violate the legal rights (such as rights of privacy and publicity) of others;

Publish, post, upload, distribute or disseminate any inappropriate, profane, defamatory, obscene, indecent or unlawful topic, name, material or information on or through CoSpace Park servers.

Upload, or otherwise make available, file that contain images, photographs, software or other material protected by intellectual property laws, including, by way of example, and not as a limitation, copyright, trademark laws (or by rights of privacy or publicity) unless Member(s) own or control the rights thereto or have received all necessary consent to do the same.

Use any material or information, including images or photographs, which are made available through the services in any manner that infringes any copyright, trademark, patent, trade secret, or other proprietary right of any party; Upload files that contain viruses, Trojan Horses, Worms, time bombs, candlebots, corrupted files, or any other similar software or programs that may damage the operation of another computer or property of another coworker.

Download any file that Member(s) know, or reasonably should know, cannot be legally reproduced, displayed, performed, and or/distributed in such manner.

Restrict or inhibit any other user from using and enjoying the Services.

Violate any code of conduct or other guidelines which may be applicable for any particular Service (including the Building Rules).

Harvest or otherwise collect information about others, including email addresses, without the authorisation or consent of the disclosing party.

Violate any applicable laws or regulations; or

Create false identity for the purpose of misleading others.
Billing Rate
Pay only for the time you use.
Get the App
To be able to instantly check-in to this location.
Meeting Rooms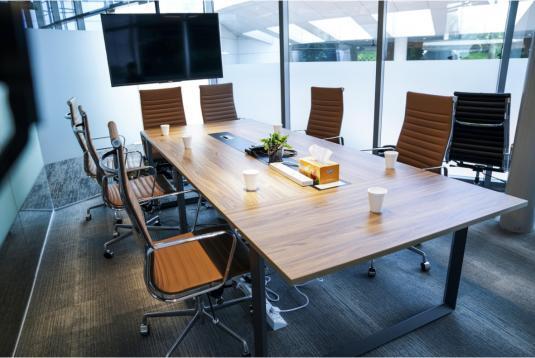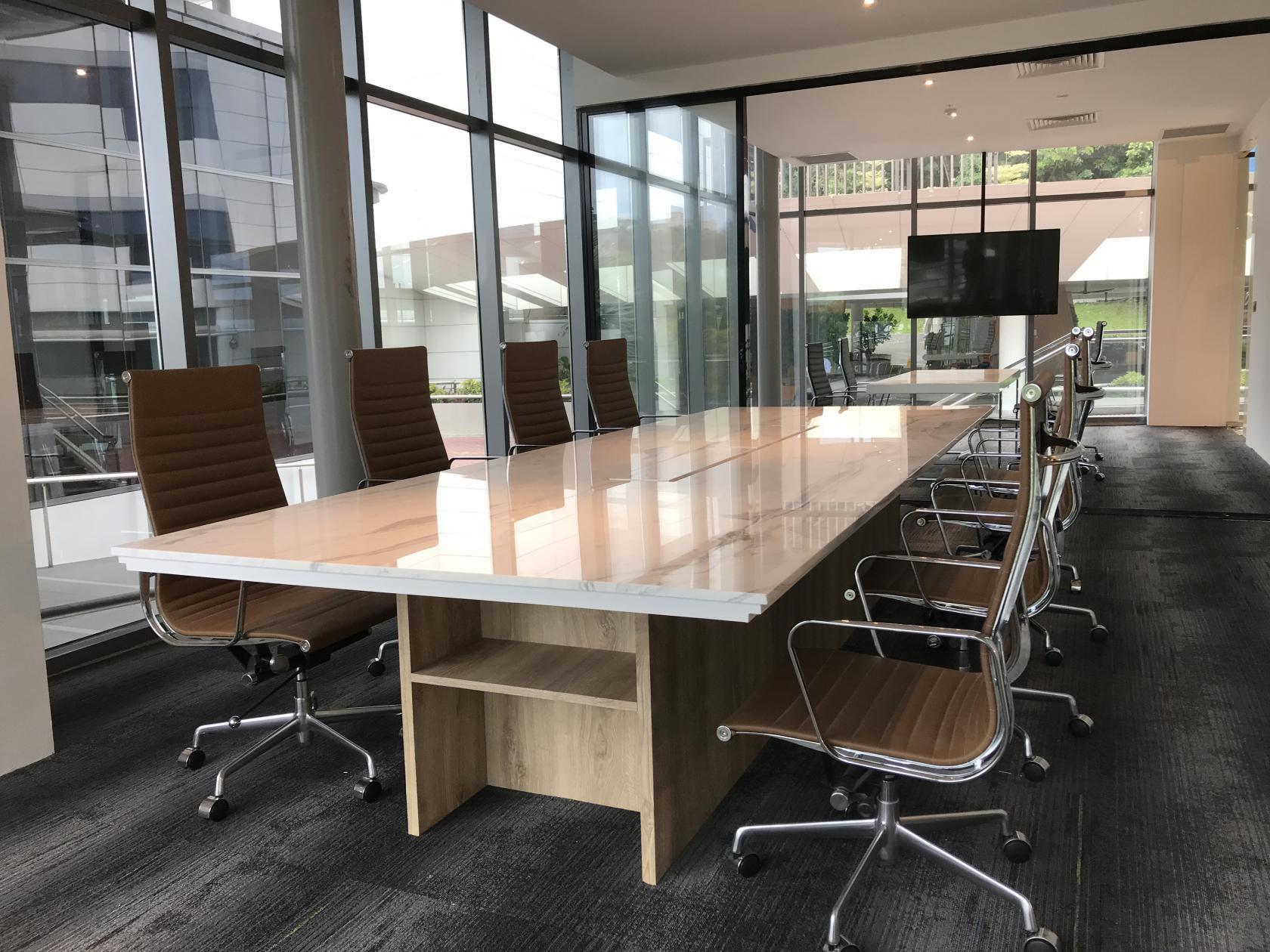 Deskimo is backed by Y Combinator, the world's top startup accelerator.
On its day of release, Deskimo was listed as the #3 product on Product Hunt.