WeWork
4.88 • 50 reviews
Kwun Tong | Two Harbour Square
180 Wai Yip Street, Two Harbour Square, #26/F, Hong Kong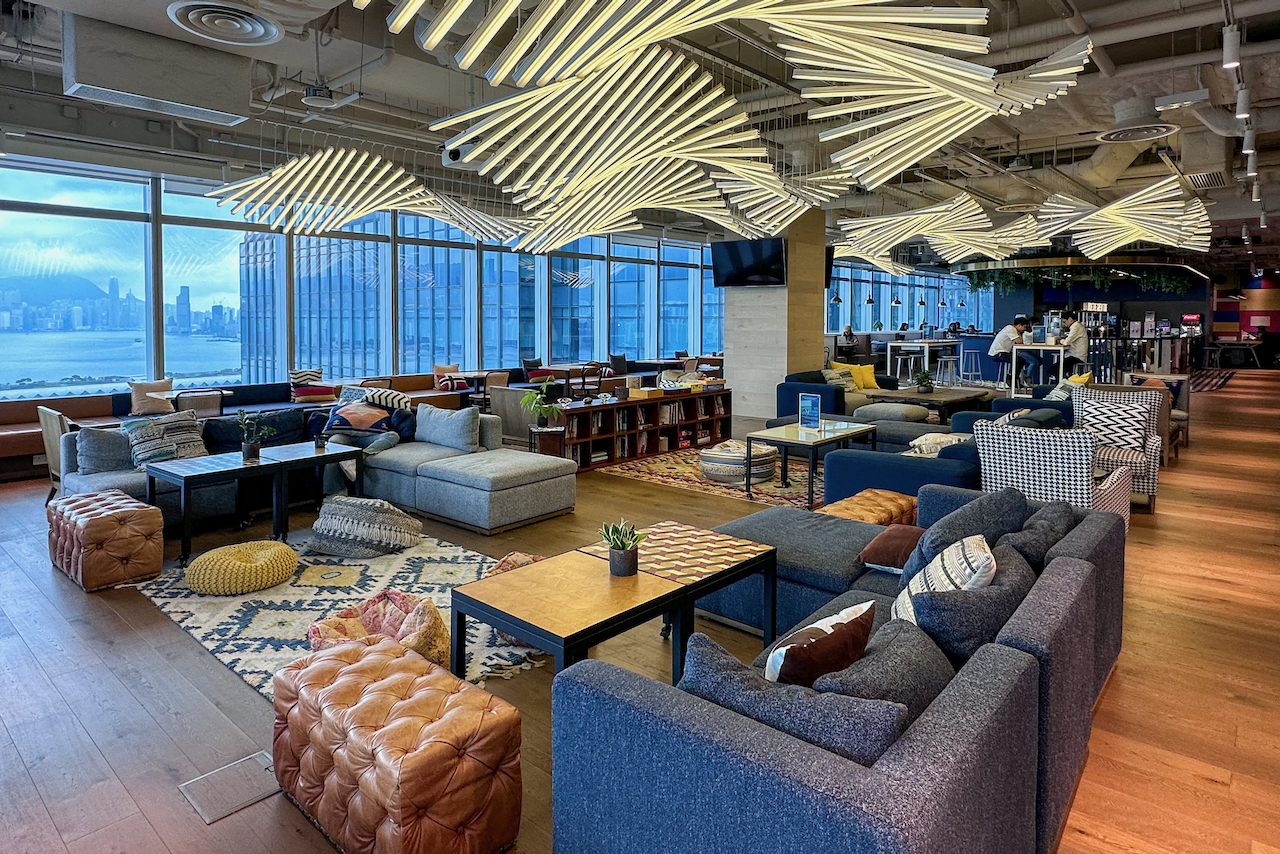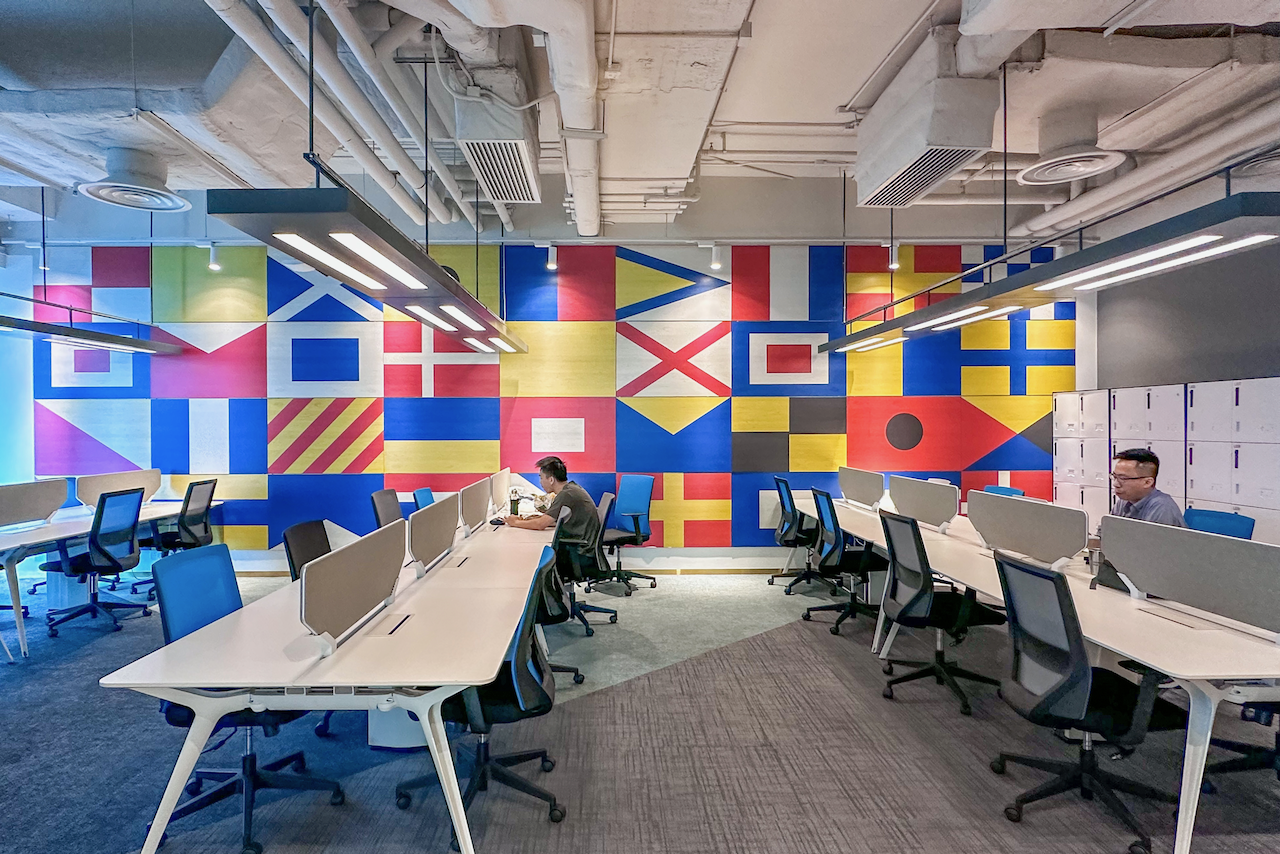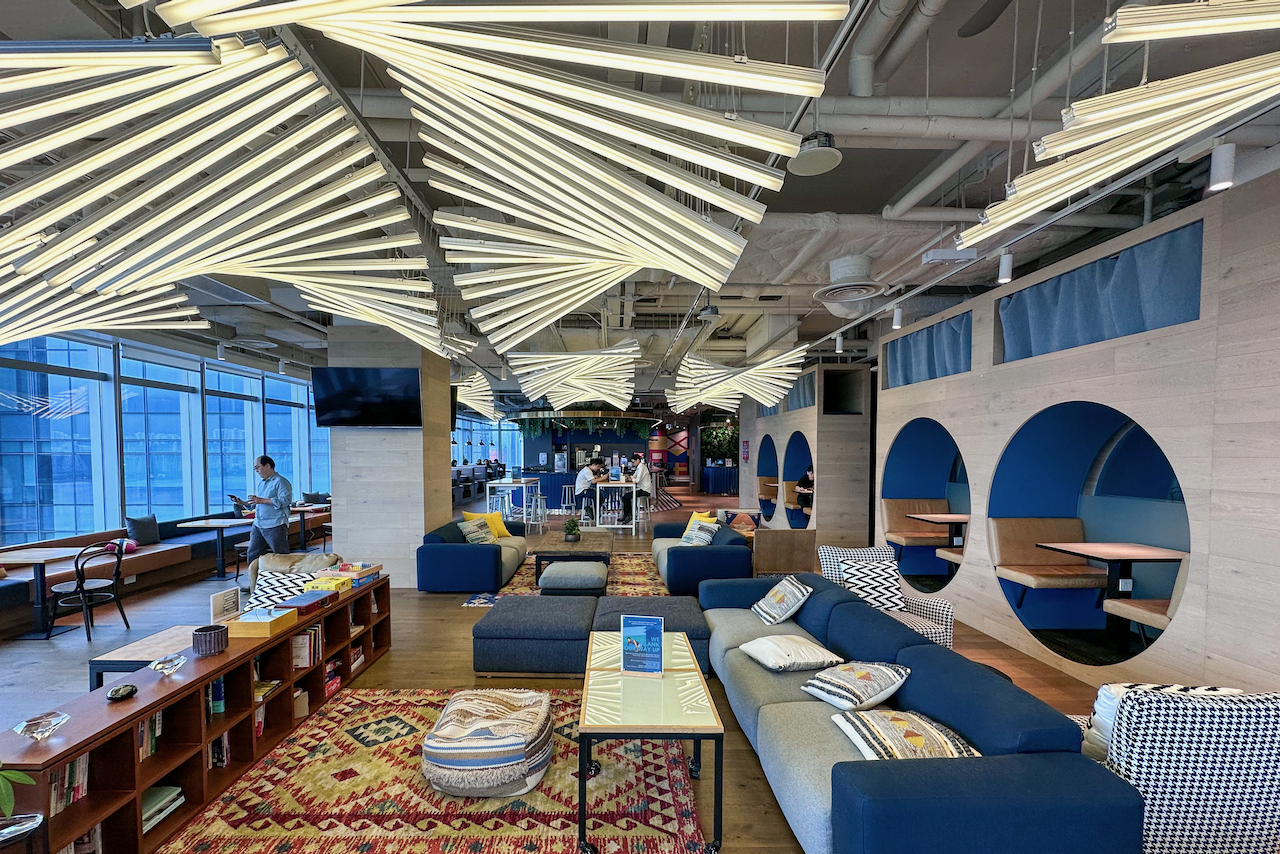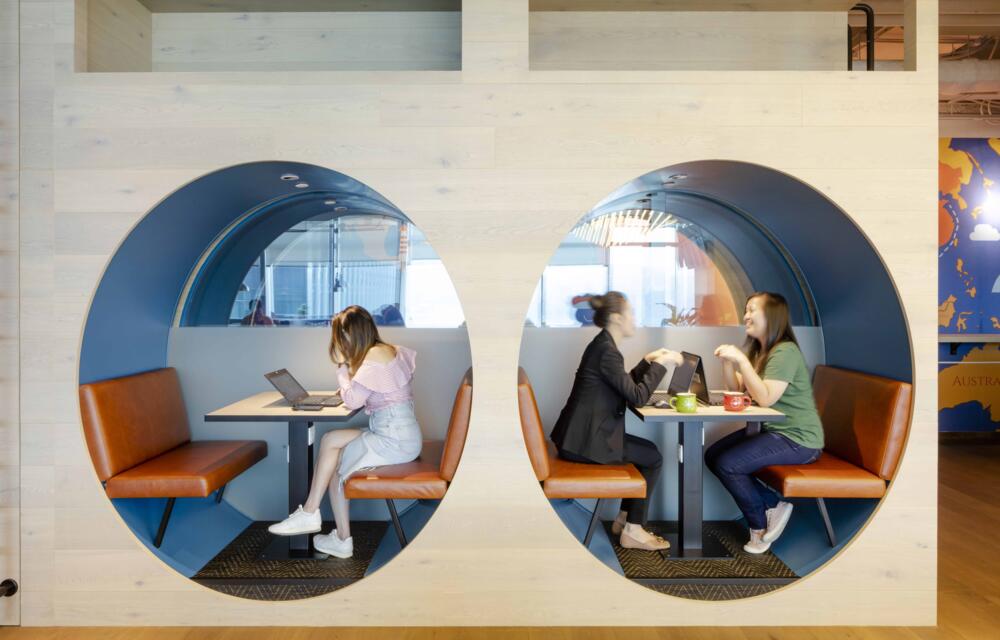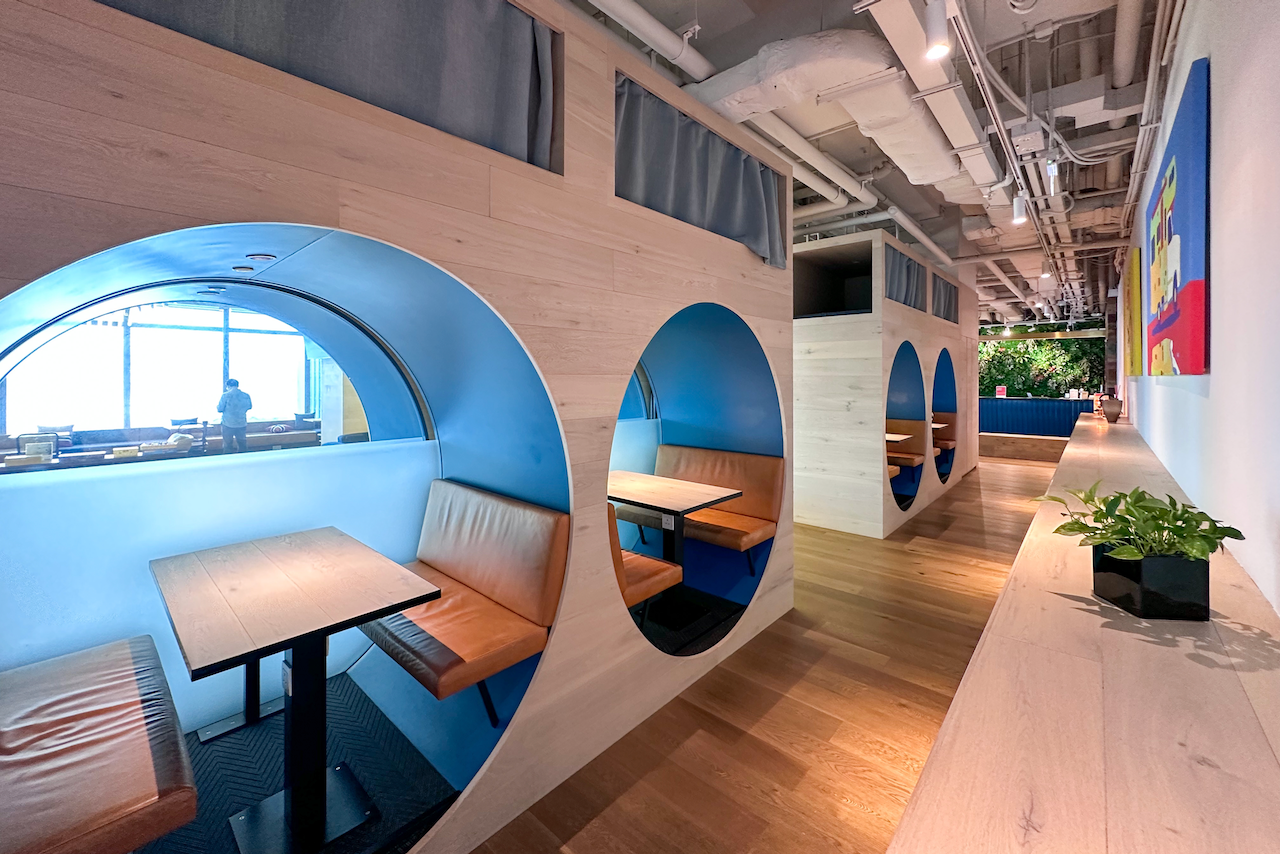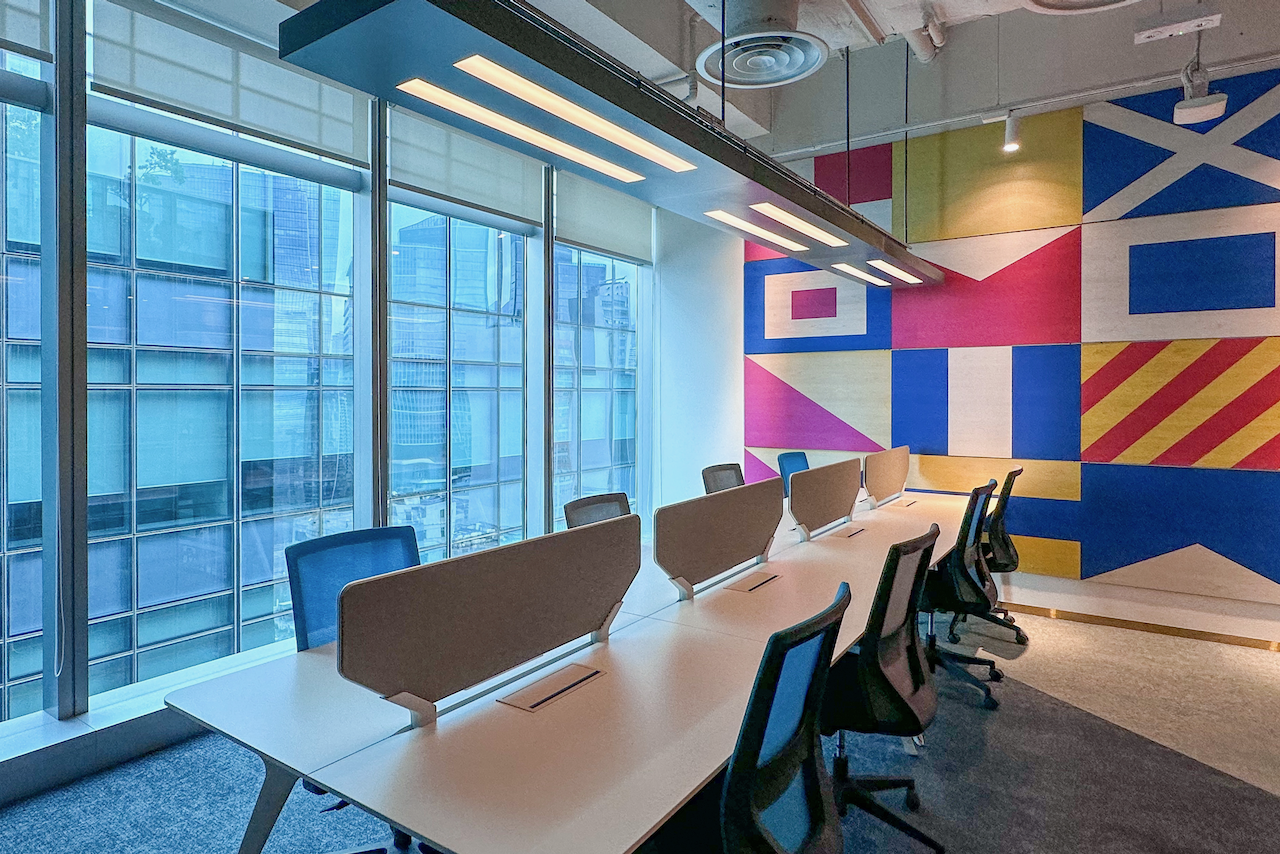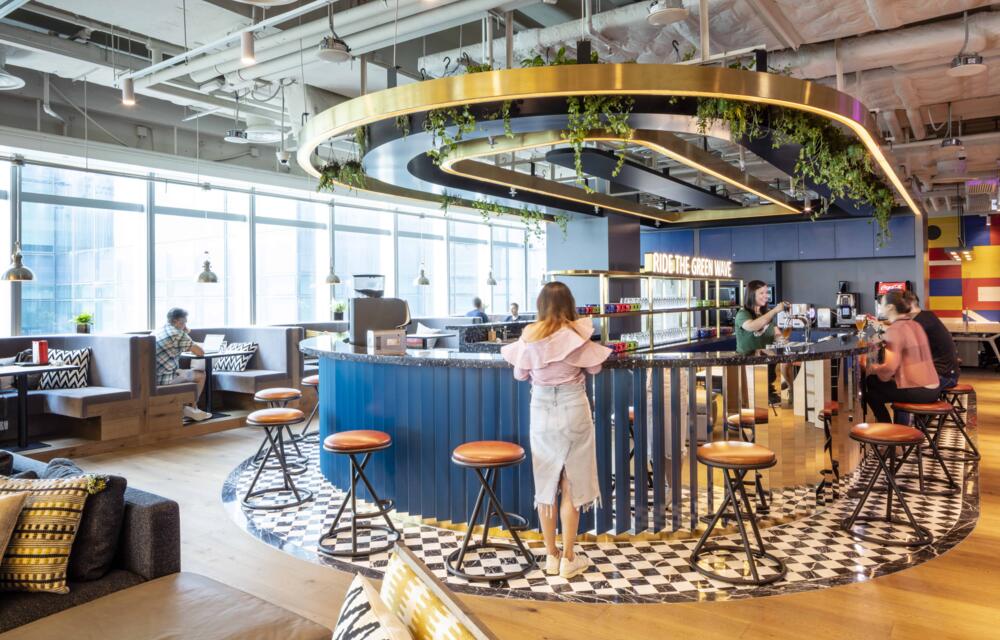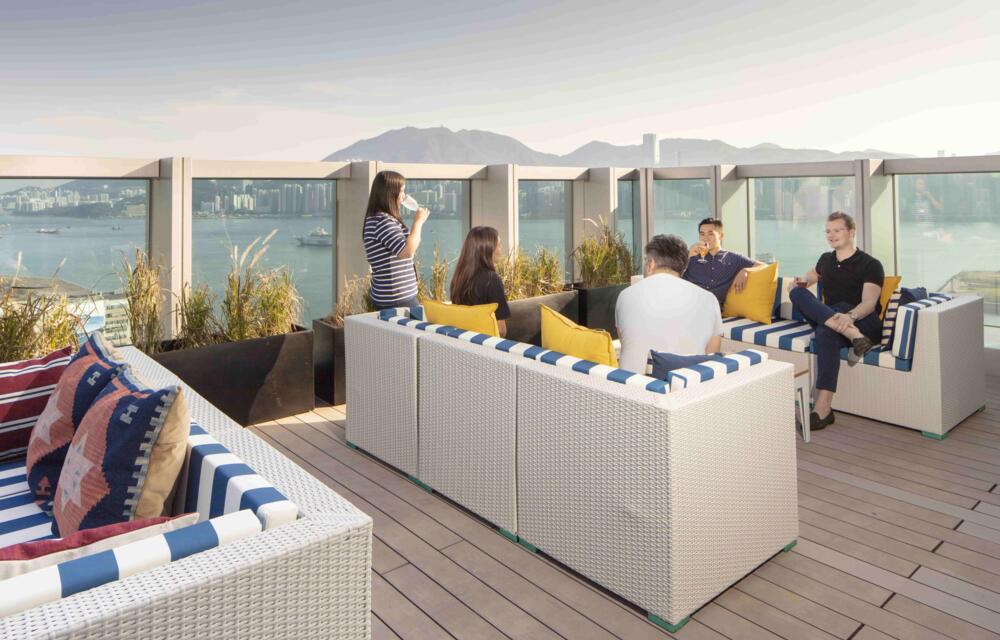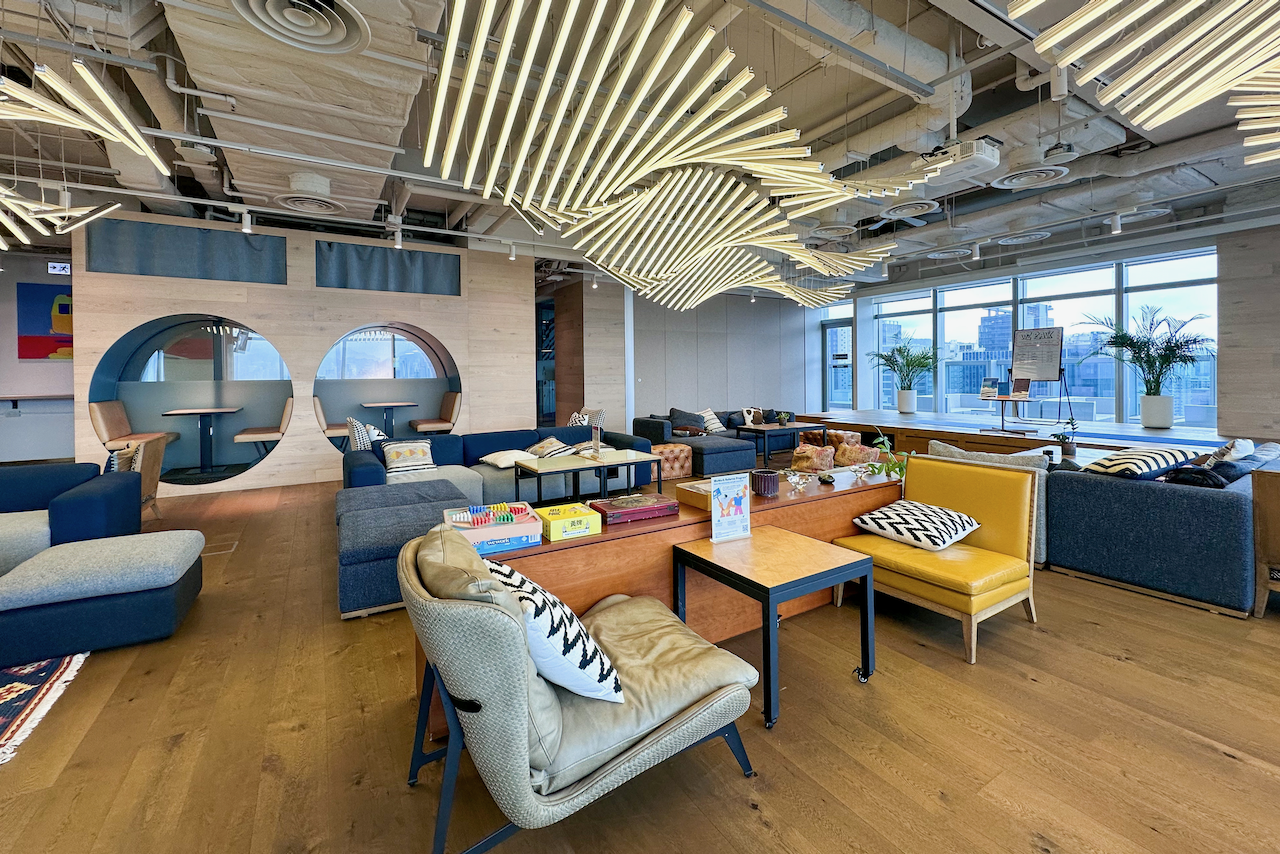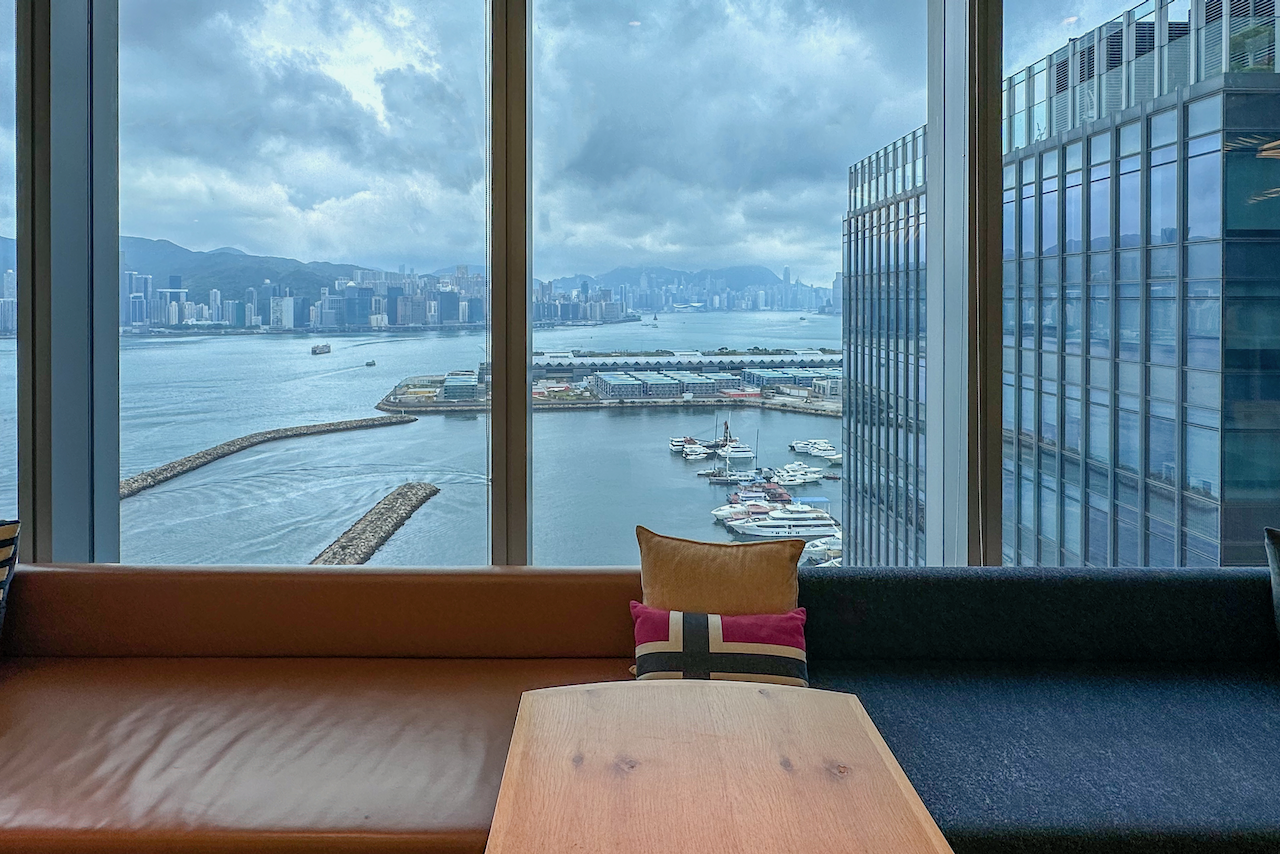 Billing rate
Pay only for the time you use.
Daily Rate:
300.00 HKD
Pay by the minute and stay as long as you want. You'll never pay more than the Daily Rate.
Amenities

High Speed Wifi

Snacks

Hot & Cold Water

Coffee & Tea

Phone Booths

Pantry

Natural Light

Meeting Rooms

Printing Facilities
You need to pay extra fees to use other amenities. Please approach the Community team at the front desk to purchase amenities.
About
WeWork Two Harbour Square offers coworking spaces and private offices for rent in Kwun Tong. Our offices exclusively occupy the top two floors of this modern high-rise building with a harbor view of Kowloon Bay and Kai Tak Cruise Terminal. This location has an expansive area of 58,000 square feet providing more room for our modern workspace solutions tailored to your needs. On top of that, members have the benefit of accessing our exclusive rooftop terrace and 3,200-square-feet Sky Garden, available for onsite events of various scales. Commuting is easy with buses, the MTR, and the Public Ferry Pier just a stone's throw away.

Schedule
Today

Operational Hours

Mon - Fri

9:00 AM - 6:00 PM

(closed on public holidays)

Community Team Hours

Mon - Fri

9:00 AM - 6:00 PM

Aircon Hours

Mon - Fri

9:00 AM - 6:00 PM
House Rules
1. WeWork common spaces are available for the use of our members and their guests
(For Hot Desk /Passes members, you will be required to book a conference room before
inviting your guests to visit WeWork premises).
2. While you are using a WeWork space, you are responsible for your personal property.
WeWork will not be responsible for any lost or stolen items.
3. For the safety and enjoyment of all members of our community, you shall act in a
respectful manner in the space, and shall not perform any activity or cause or permit
anything that is reasonably likely to be disruptive or dangerous to us or any members, or
our/their employees, guests, or property. If you need to take a nap or a rest, please use
the break rooms or other facilities marked with a similar function if any, and please avoid
the same in any other common area.
4. Use of any WeWork space to conduct or pursue any illegal or offensive activities is
strictly prohibited, and weapons of any kind, and any other offensive, dangerous,
hazardous, inflammable, or explosive materials are strictly prohibited in any WeWork
space. If you become aware of illegal activity in a WeWork space, contact your Community
Team or call the WeWork emergency phone line immediately.
5. Some of our spaces are pet-friendly. You can confirm whether certain WeWork locations are pet-friendly by contacting the building's Community team. We may require individuals bringing pets to a WeWork space to display proof of vaccination for such pet
and/or evidence of compliance with applicable local regulations. You will be responsible
for any injury or damage caused by this pet to other members or guests or other
occupants of the Premises or to the property of WeWork or any employees, members,
guests, other occupants, or the owner(s) of the WeWork space, and WeWork will not be
liable for any injury to pets in our spaces. We reserve the right to restrict any person's right
to bring a pet in a WeWork space in our discretion.
6. Please be advised that for security reasons, we may, in our discretion, regularly record
certain areas in a WeWork space via video.
7. Please do not take meals in conference rooms. Please do not bring in or eat any smelly
or pungent food in WeWork space.
8. If you wish to use conference rooms in other locations during non-business hours,
please contact our paid event team. Email: hongkongevents@wework.hk
9. Please do not film in the WeWork space without our consent. If you wish to film in the WeWork
space, please contact the Community team 10 working days in advance. You will be required
to complete the Filming Request Form and send the same to your building's Community
team. You may film in the WeWork space only after obtaining our permission.
10. For any of your Members or guests using the WeWork wireless internet and/or the
WeWork Member Network, such persons' computers, tablets, mobile devices, and other
electronic equipment must be (a) kept up-to-date with the latest software updates provided
by the software vendor and (b) kept clean of any malware, viruses, spyware, worms,
Trojans, or anything that is designed to perform malicious, hostile, and/or intrusive
operations. We reserve the right to remove any device from our networks that pose a
threat to our networks or users until the threat is remediated.
11. Your members or guests may not operate any equipment in our space that has a
higher heat output or electrical consumption than in a typical office environment, or places
excessive strain on our electrical, IT, HVAC, or structural systems, with such determination
to be made in our sole discretion, without our prior approval.
12. For any items provided to you by the Community team for temporary use, you will be
responsible for replacement fees should any such property be lost, stolen, or destroyed.
13. Smoking in WeWork space is prohibited, including e-cigarettes and atomized
cigarettes. In case of violation, you should be responsible for any penalty or liability arising
out of such violation. Please work with us to protect the safety of our community.
14. In the event of force majeure such as epidemics and natural disasters, WeWork shall
have the right to change business hours in accordance with relevant government orders or
regulations.
Cancellation policy
Bookings can only be cancelled with a full refund up to 24 hours prior to the start time.
If the booking is cancelled within less than 24 hours of the scheduled time-slot, no refund will be given.
Billing rate
Pay only for the time you use.
Daily Rate:
300.00 HKD
Pay by the minute and stay as long as you want. You'll never pay more than the Daily Rate.
Get the App
To be able to instantly check-in to this location.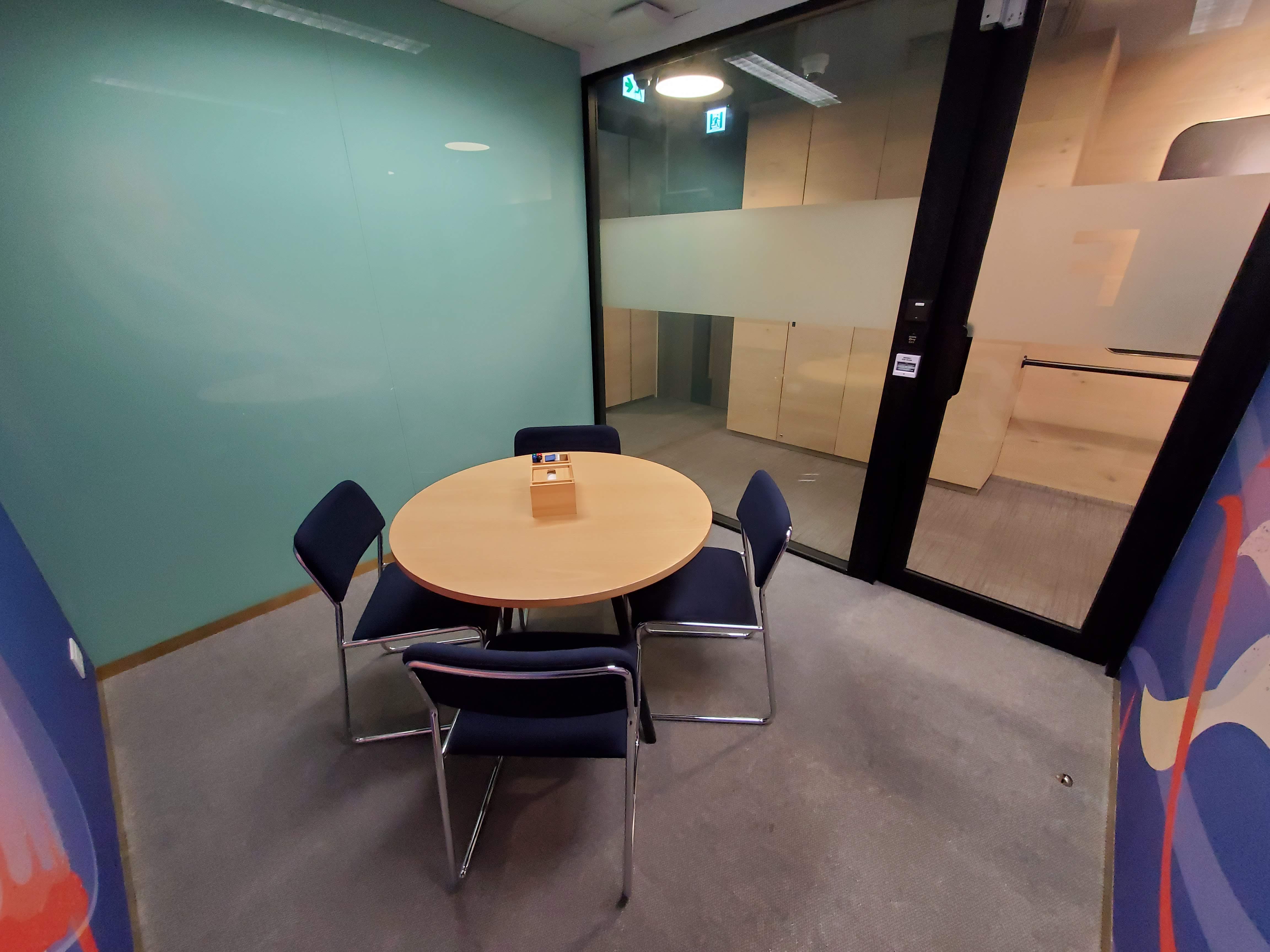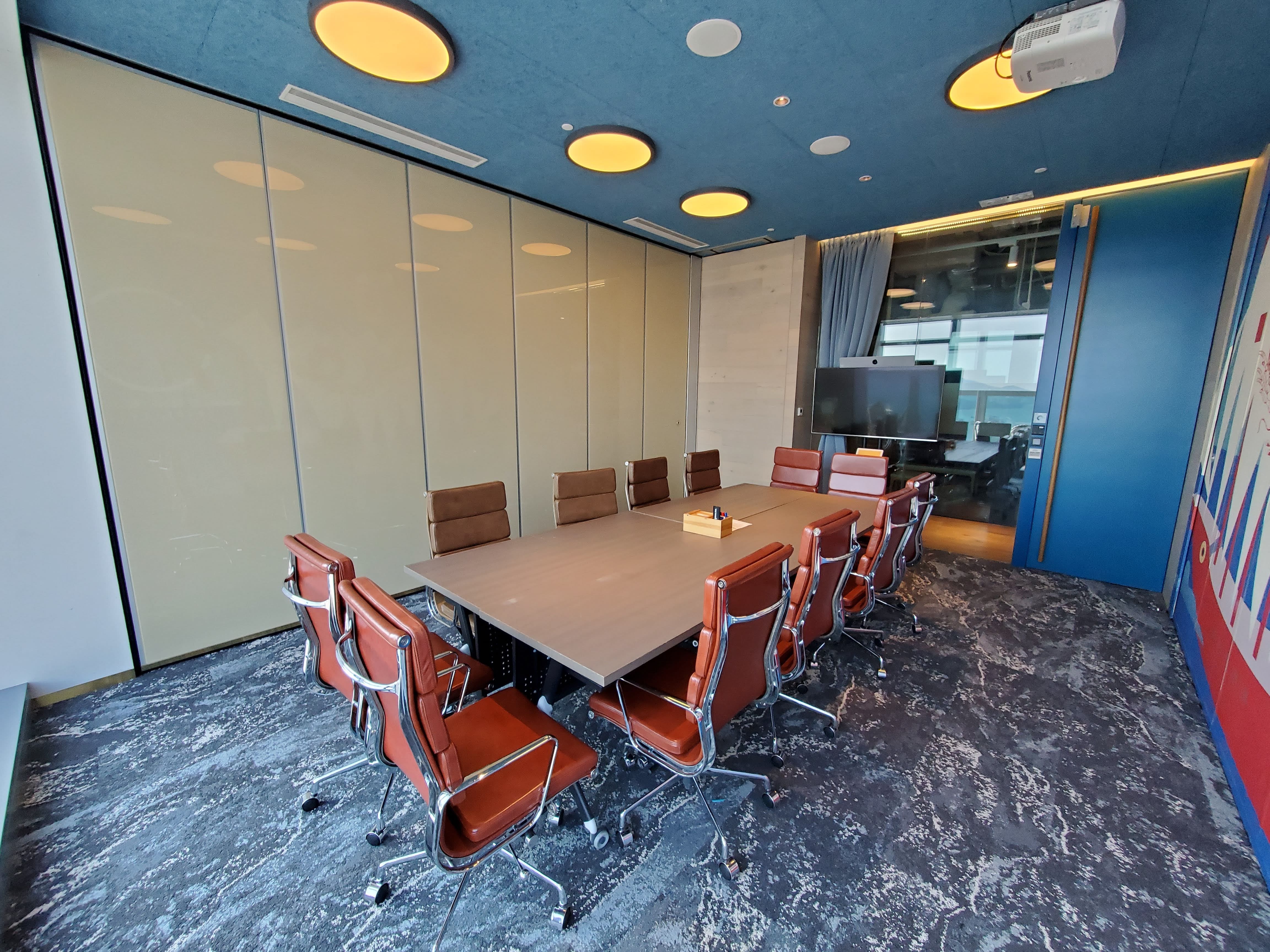 WeWork
Booking Submitted
Booking Details
| | |
| --- | --- |
| Reference Number | |
| Date | |
| Duration | Whole Day |
Payment Method