The Executive Centre Hong Kong
5 • 13 reviews
Three Garden Road
3 Garden Road, Champion Tower, #44/F, Hong Kong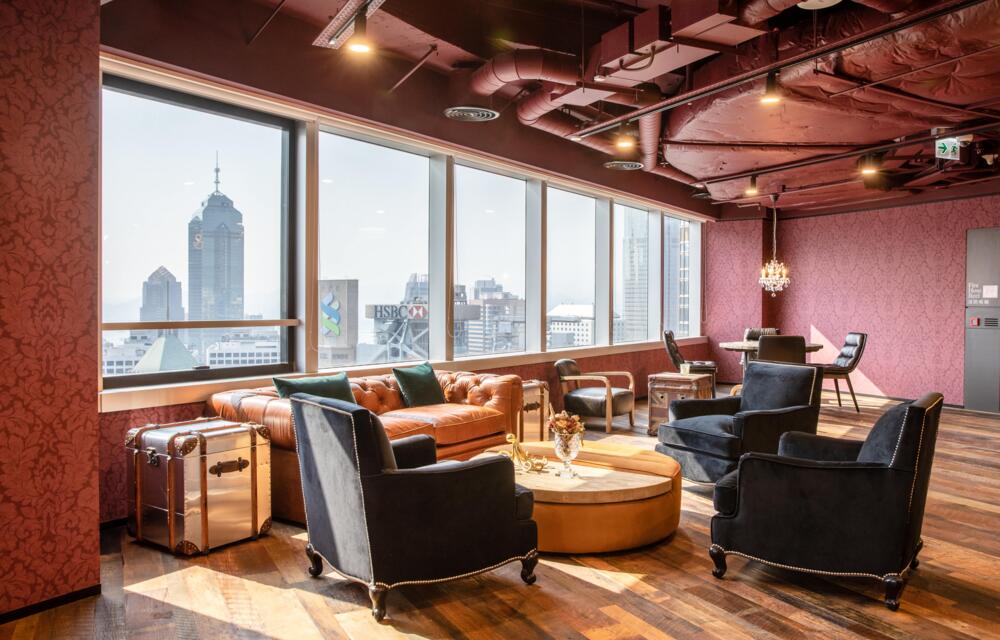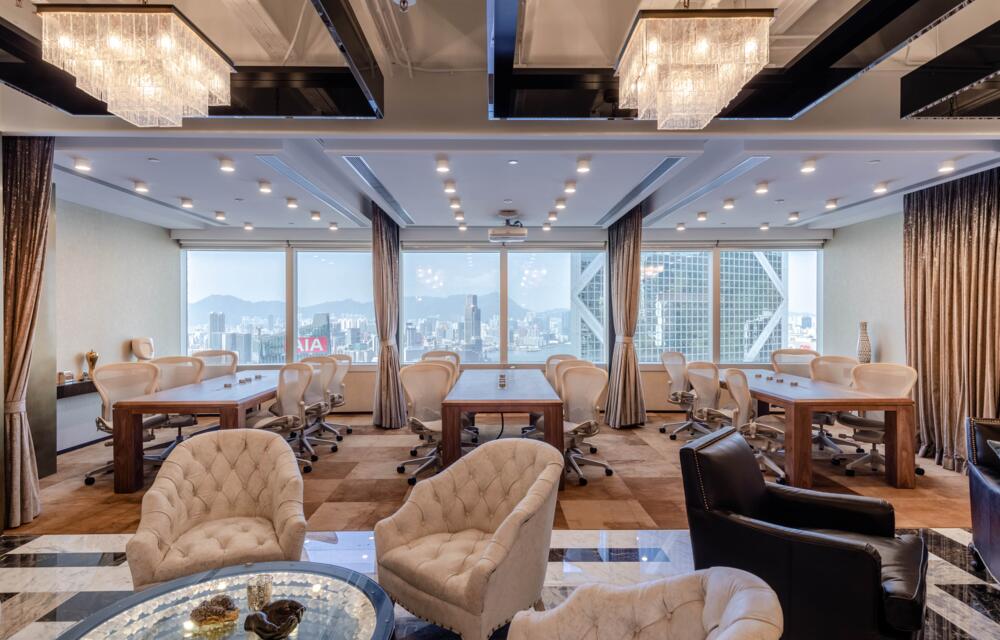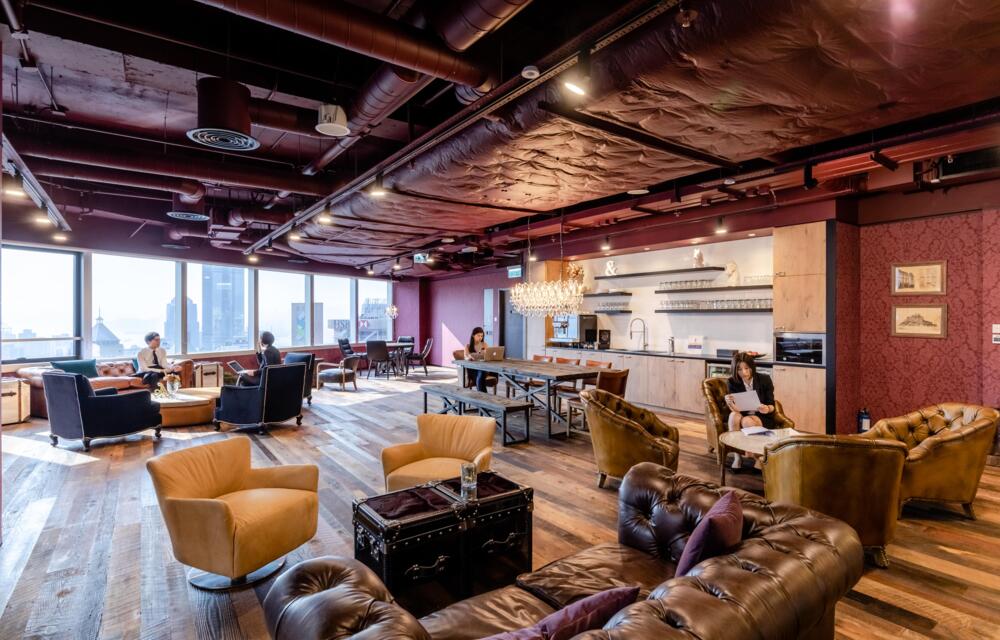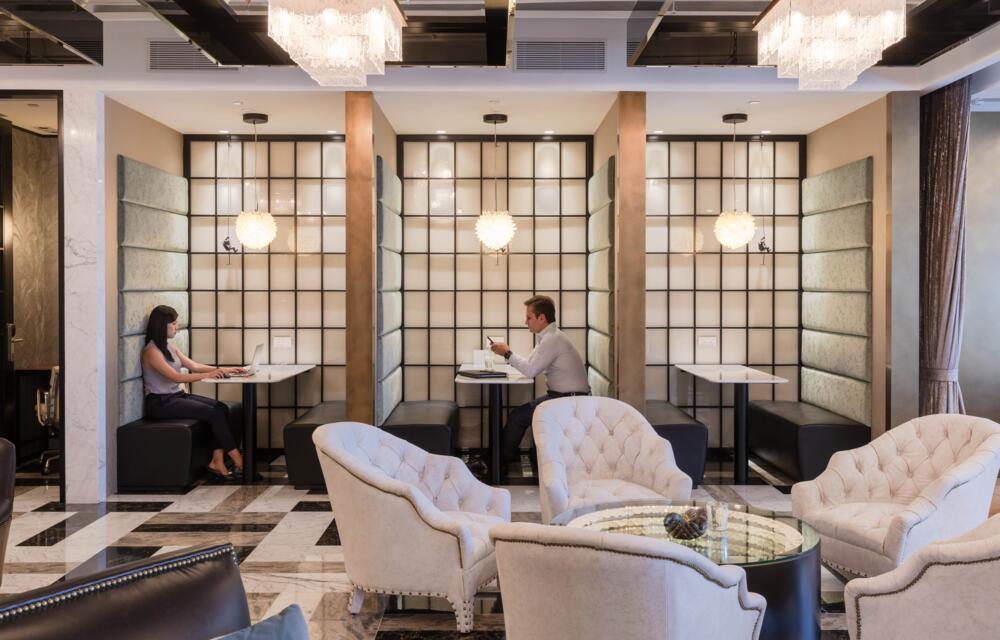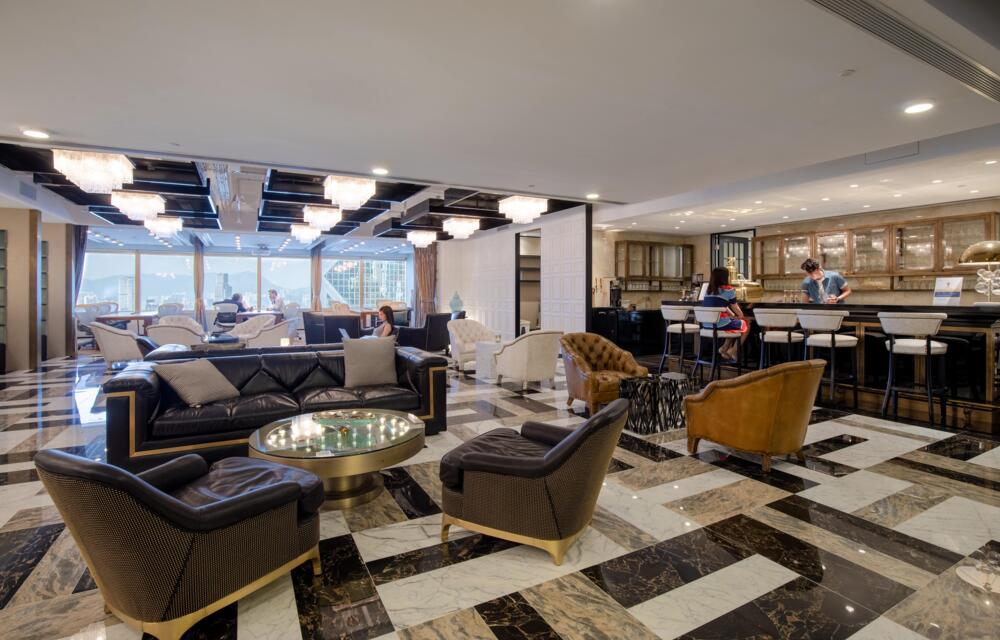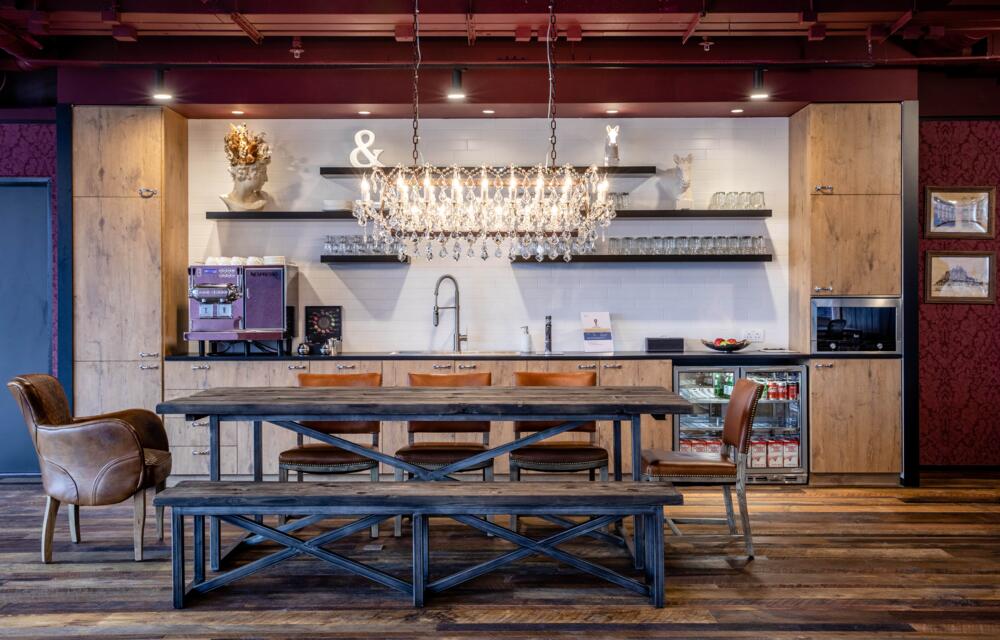 Billing rate
Pay only for the time you use.
Daily Rate:
390.00 HKD
Pay by the minute and stay as long as you want. You'll never pay more than the Daily Rate.
Amenities

Natural Light

Barista Coffee

Coffee & Tea

Phone Booths

Lounge Area

Pantry

Hot & Cold Water

High Speed Wifi

Meeting Rooms

Snacks

Office Supplies

Printing Facilities
You need to pay extra fees to use other amenities. Please approach the Community team at the front desk to purchase amenities.
About
A flagship TEC Centre composed of two connecting floors of common lounge areas with barista services, The Executive Centre at Champion Tower on Three Garden Road provides business professionals with meeting spaces and a comfortable resting area.
Overlooking both the iconic Victoria Harbour and the Peak, Champion Tower at Three Garden Road is surrounded by tranquil greenery and nature. Conveniently located in the heart of Hong Kong's financial district, Three Garden Road is a stone's throw away from Hong Kong Park. Additionally, the building contains many facilities, including bars and restaurants, convenience stores and gyms.
The workspace is located on the 43rd and 44th floors. To check in, you must go to the 44th floor. 
Schedule
Today

Operational Hours

Mon - Fri

9:00 AM - 6:00 PM

(closed on public holidays)

Community Team Hours

Mon - Fri

8:00 AM - 6:00 PM

Aircon Hours

Mon - Fri

9:00 AM - 6:00 PM
House Rules
General基本條款:

1. Members and their guests shall observe proper business dress code and conduct themselves in a business like
manner within the TEC Premises at all times. TEC reserves the right to inform the Member or guests, if their
attire is inappropriate for the busines s environment

2. Noise levels, whether spoken, music or otherwise, should be kept to a reasonable level throughout all areas of
the Premises, including Office Units, Community Lounges, Meeting Rooms and Corridors, to ensure ALL
members fair use of the communal spaces and all to continue to enjoy the business environment . We ask you
to exercise consideration by refraining from holding informal meetings or taking long phone calls in the
corridors , as this may disturb others

3. No public touting of business is allowed in the building as well as on the Premises , unless under specific
guidance and approval from TEC staff

4. Member s shall not throw anything out of the windows or doors or into any areas of the Premises or deposit
waste paper or rubbish anywhere except in pro per receptacles. Any refuse such as equipment and non
compactable items is to be disposed of at the costs of the Member

5. Smoking of cigarettes, e cigarettes, cigars, pipes or any other type is not allowed at any time in any area of the
Premises, except in any designated areas of the building. Penalties will be incurred , with reference to the local
rules and regulations

6. TEC reserves the right to exclude or evict from the Premises, any person who in the opinion of TEC is under the
influence of intoxicating liquor or drugs. TEC shall, in no case, be liable for any damages or for the admission
into or exclusion from the Premises of any person

7. Communal areas are not to be used for storage, transfer or other movement of any bulk / large quantity of
goods, at any time by Members, unles s agreed in advance with TEC

8. Members shall not permit any person to be lodged in or sleep in any area of the Premises, their individual
office unit or otherwise

9. Members shall return to TEC on the expiration of their agreed term, all access keys or cards, without alteration
of any locks within the Premises

10. For the protection of our Members, all visitors and guests including children)children), must register upon arrival at the
Premises and be accompanied by our Member or representative at all times while in the TEC Premises

11. Except with the written consent of TEC, no animals shall be brought into or kept in the Premises at any time

12. All Members are required to ensure all of their visitors and guests comply with all of the documented In House
Policies listed

Community Lounges / Breakout Areas / Phone Booths and Cafés休息室 休息區 電話亭 和咖啡館

1. The Community lounges, breakout areas , phone booths and cafés at your Premises are meant for communal use
by all TEC Members

2. Please note that at all times, there may be Members who are using the space to work in, so consideration to
your fellow Members is appreciated

3. To mitigate security concerns, all visitors MUST be accompanied by Members . Members and visitors are required
to look after their personal belongings at all times. Unless you have officially reserved a space, do not use
personal belongings to occupy or pre reserve any space. TEC reserves the right to remove any unattended
belongings from our public spaces without prior notice

4. Please observe reasonable etiquette with both space and time in our Phone booths, as again these are for fair
use for all tenants on the floor

Cancellation policy
Bookings can only be cancelled with a full refund up to 24 hours prior to the start time.
If the booking is cancelled within less than 24 hours of the scheduled time-slot, no refund will be given.
Billing rate
Pay only for the time you use.
Daily Rate:
390.00 HKD
Pay by the minute and stay as long as you want. You'll never pay more than the Daily Rate.
Get the App
To be able to instantly check-in to this location.
The Executive Centre Hong Kong
Booking Submitted
Booking Details
| | |
| --- | --- |
| Reference Number | |
| Date | |
| Duration | Whole Day |
Payment Method