Mampang Prapatan | Wellspaces Kemang
5 • 7 reviews
Wellspaces
Jl. Bangka XII No. 4, Wellspaces Kemang, 12720, Jakarta Selatan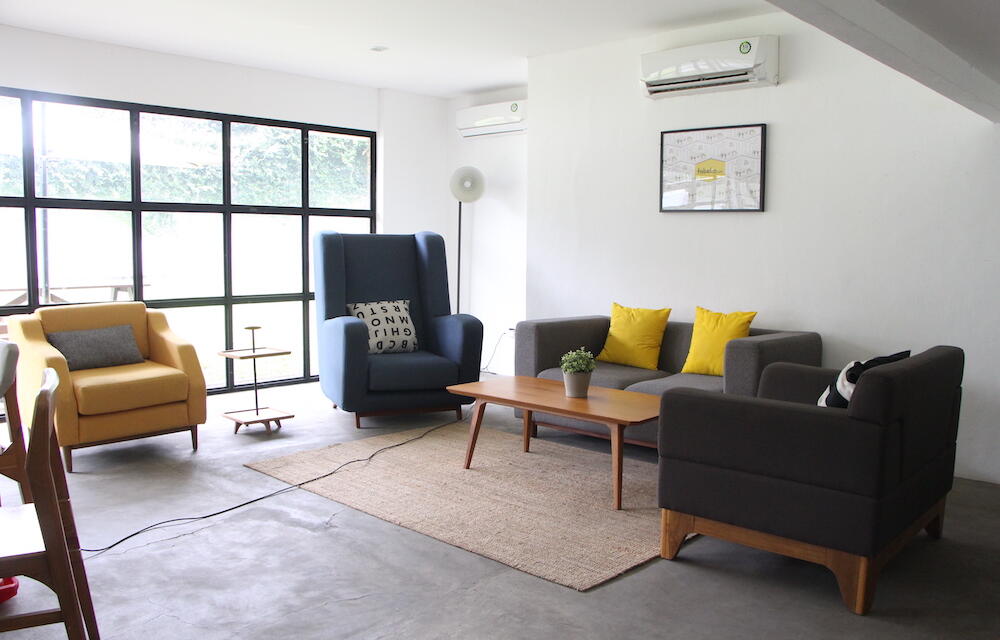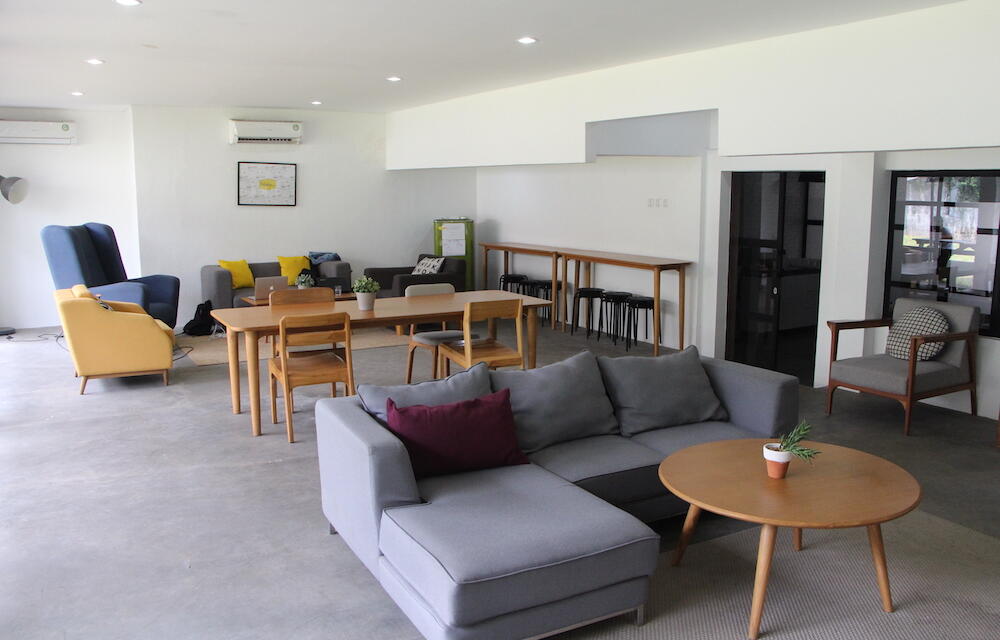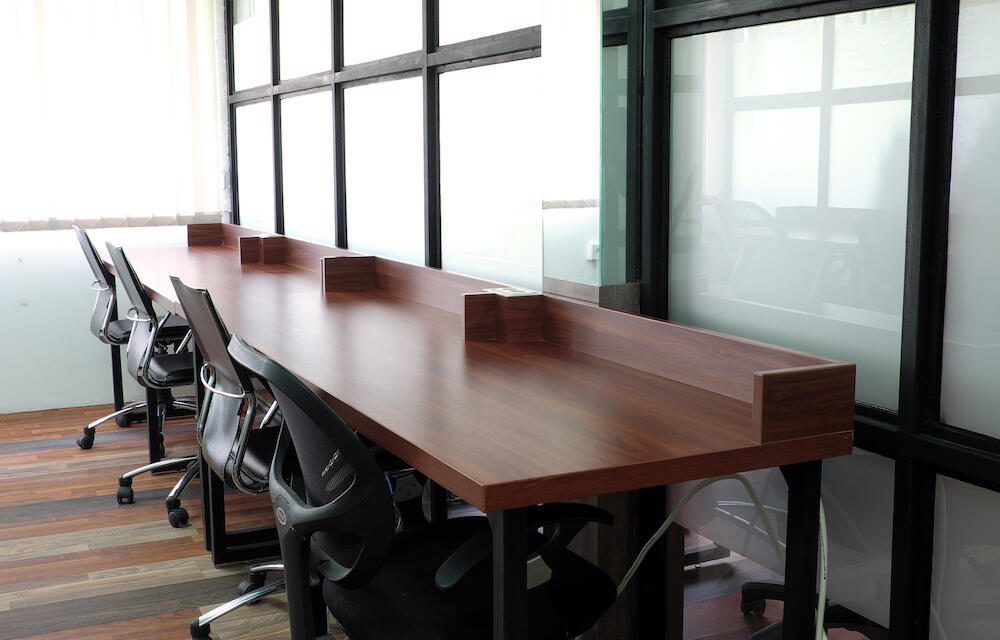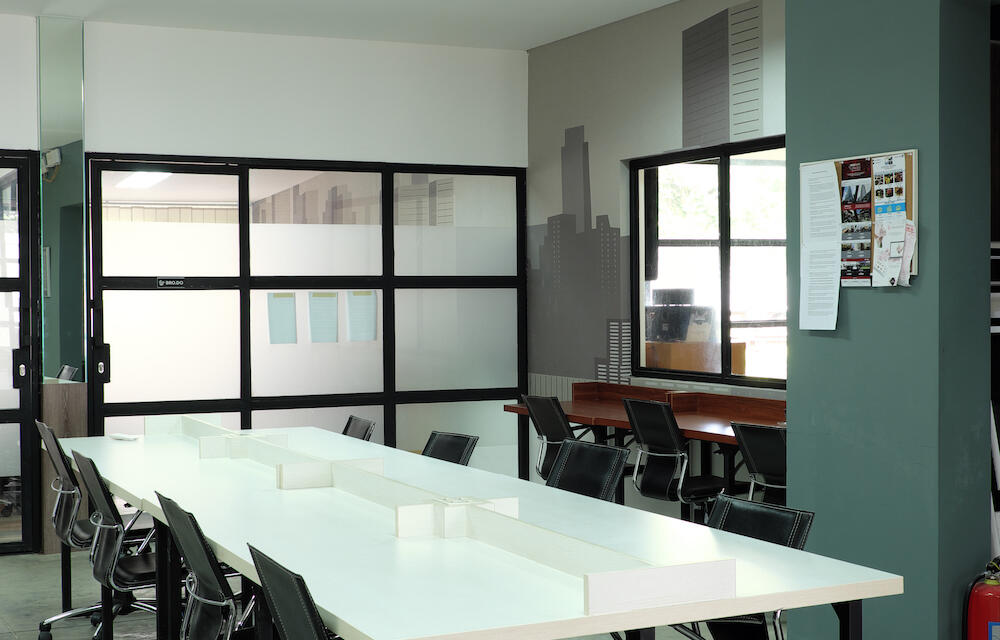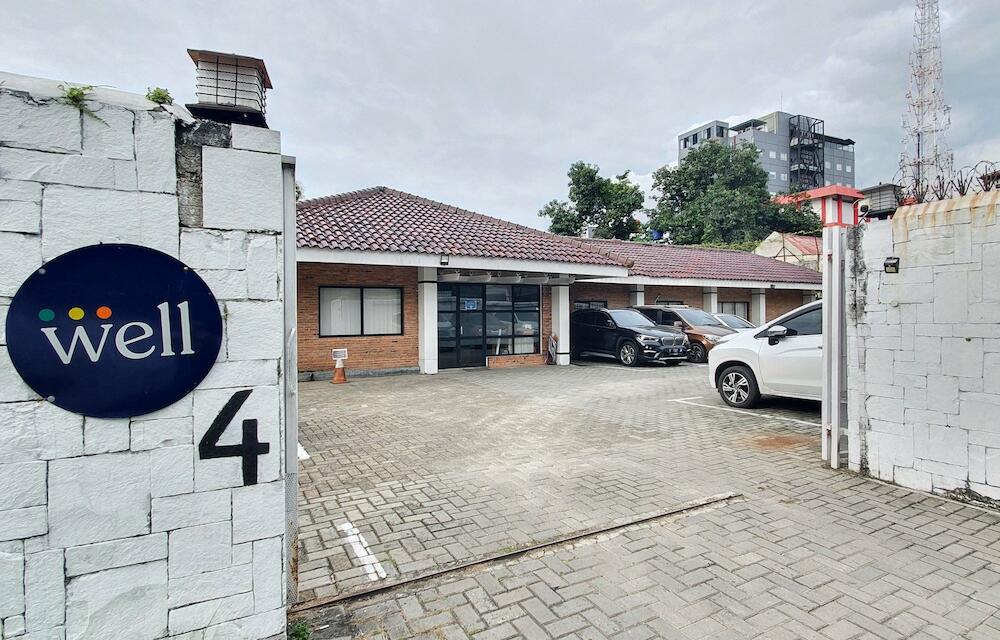 Billing rate
Pay only for the time you use.
Min charge: 10,000.00
IDR
Daily Rate:
249,000.00 IDR
Pay by the minute and stay as long as you want. You'll never pay more than the Daily Rate.
Amenities

High Speed Wifi

Coffee & Tea

Natural Light

Shower Facilities

Pantry

Lounge Area

Hot & Cold Water

Prayer Room

Printing Facilities

Meeting Rooms

Fitness/Wellness Area
You need to pay extra fees to use other amenities. Please approach the Community team at the front desk to purchase amenities.
About
In an innovative house-container style building at the most hipster area in Jakarta, Kemang. This Jakarta coworking space is the most startup-friendly campus to be opened by wellspaces Group. This 1,800 m2 complex set the tone for wellspaces brand to follow, with houses revealing exposed brick, towering containers, and huge windows letting in lots of light.

Schedule
Today

Operational Hours

Mon - Sun

6:00 AM - 10:00 PM

(closed on public holidays)

Community Team Hours

Mon - Fri

9:00 AM - 5:00 PM

Aircon Hours

Mon - Fri

6:00 AM - 6:00 PM
House Rules
1.  Any defect or damage to room/office property will be the member's responsibility.
2.     Wellspaces Kemang operational hour starts from 8 am until 10 pm only on weekdays (Monday to Friday) and at the day off, outside the operational hour, members may access the area with notification of wellspaces and limited services (no staff and air conditioner).
3.     Common facilities (Meeting Rooms, and Coffee Machine) could not be used outside the operational hour and day off.
4.      Wellspaces Kemang management is not responsible for any damage or loss of members' property and belongings. 
5.      Members will be charged IDR 250,000 per hour if there is any over-usage for meeting rooms.
6.     No animals, birds, or other pets shall be allowed in the Wellspaces Kemang without the prior written consent of the Wellspaces Kemang.
7.      No Intoxicating liquor shall be consumed in the Wellspaces Kemang area.
8.   Members are not allowed to scratch, paint, nail down, or screw on the common area and⁄or common items that might cause damage.
9.   Members are not allowed to bring pets, smoke, gamble, and cause commotion that can disturb other members.
10.   Members are not allowed to stay overnight and do activities that are against the law, such as gambling, drunk, drugs, etc.
11.   Keep the cleanliness and throw away the garbage in the designated place. Any kind of littering is not allowed inside the units and all areas in Wellspaces Kemang.
12.   Guest policies are enforced strictly for visiting purposes. Guests are prohibited to use our public lounge area as a working station. Visitations are limited to 2 hours per visitor. Please uphold our Guest Policies Wellspaces Kemang is a co-working space and we do our best to prioritize the comfort of all tenants. It is also mandatory for guests to sign in at our reception desk.
13.     Printing, scanning, and photocopying are available for use with charge.
14.   Kitchen facilities are available with charges indicated in the lounge area, excluding coffee, tea, and water which are free flow.
15.   A fee of IDR 5,500,000 per year will be charged for legal domicile needs (domicile statement letter from the building).
16.    To show mutual respect towards all our community members, please ensure your team's noise to always at an acceptable level and not distress others who are working on our premises.
17.      Reserves the right to evict any person from the Wellspaces Kemang area for reasons of disorderly conduct, intoxication, or violation of the Rules and regulations or any covenant to the House Rules.                                   
18.     Please refrain from taking or invading other members' belongings. If one gets caught, we have the right to follow the building management's security procedures accordingly.
19.   This House Rules includes all matters about rules and regulations for guests/occupants in the Wellspaces Kemang. The Management has the right to update and develop it in the future.

Cancellation policy
Bookings can only be cancelled with a full refund up to 24 hours prior to the start time.
If the booking is cancelled within less than 24 hours of the scheduled time-slot, no refund will be given.
Billing Rate
Pay only for the time you use.
Min. charge:
10,000.00 IDR
Daily Rate:
249,000.00 IDR
Pay by the minute and stay as long as you want. You'll never pay more than the Daily Rate.
Get the App
To be able to instantly check-in to this location.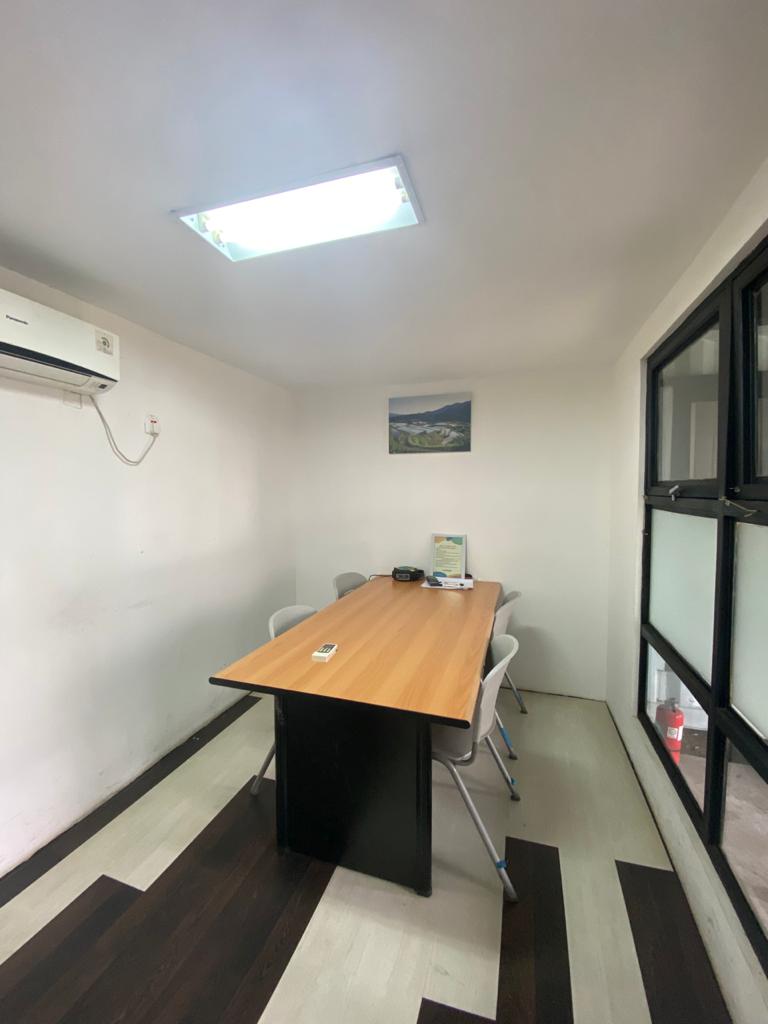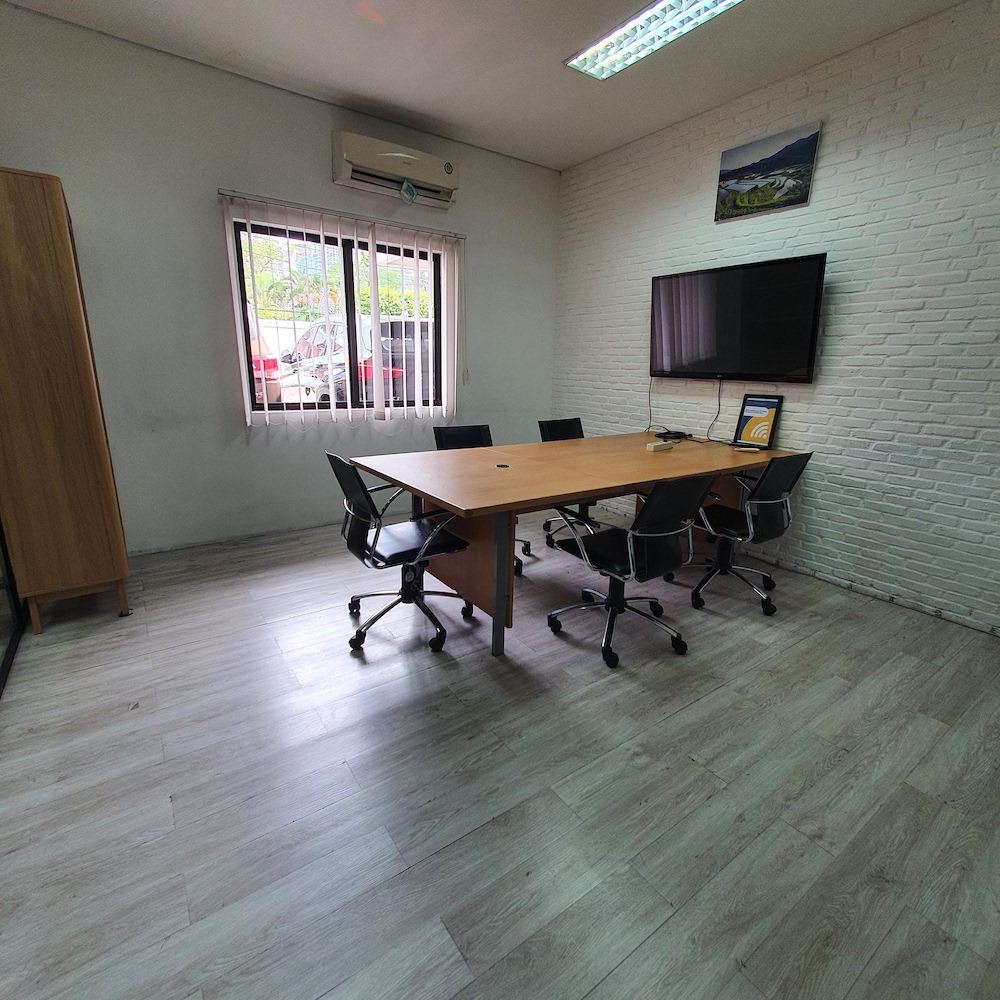 Mampang Prapatan | Wellspaces Kemang
Booking Submitted
Booking Details
| | |
| --- | --- |
| Reference Number | |
| Date | |
| Duration | Whole Day |
Payment Method
Deskimo is backed by Y Combinator, the world's top startup accelerator.
On its day of release, Deskimo was listed as the #3 product on Product Hunt.