In a survey amongst 395 Singaporeans, 77% feel employers should be more flexible about when employees need to go to an office. Many Singaporeans expect to work from home three out of the five-day workweek.
As governments worldwide gradually ease Covid-19 measures, your employer might require that you head back to the office.
However, if you've worked at home for the past two years, the thought of going back to the office might cause you to sink into the blues. Clearly, the survey numbers show you are not alone.
There are many reasons people don't want to head back to the office. For some, it's because of the commute. If you stay in Jurong but work in Tampines, going back to the office probably conjures less than fond memories of jam-packed trains at 9 am. For many, it's also because of the commitment hours that are needed. You might appreciate the additional bonding time with your family due to work from home arrangements.
How, then, can you negotiate with your employer to allow you to continue working remotely? We've put together three ways for you to start that conversation.
What does working from home look like in Singapore?
While the term 'work from home' conjures images of employees staying at home to work, this might not always be the case. Especially for space-scarce Singapore, work from home is often associated with working remotely.
Working remotely means being away from the office, so you can work anywhere you want, depending on what you need to do. Many co-working spaces have become extremely popular as they offer workplace amenities such as a fully equipped workstation and additional amenities such as coffee and snacks. Additionally, they are often located in convenient places where employees can make arrangements for their personal life. For instance, parents might appreciate being near their children's daycare centre while working in a comfortable setting. Employees can book these places to work instead of being at home. With this definition ahead, let's look at the three ways to ask about working at home!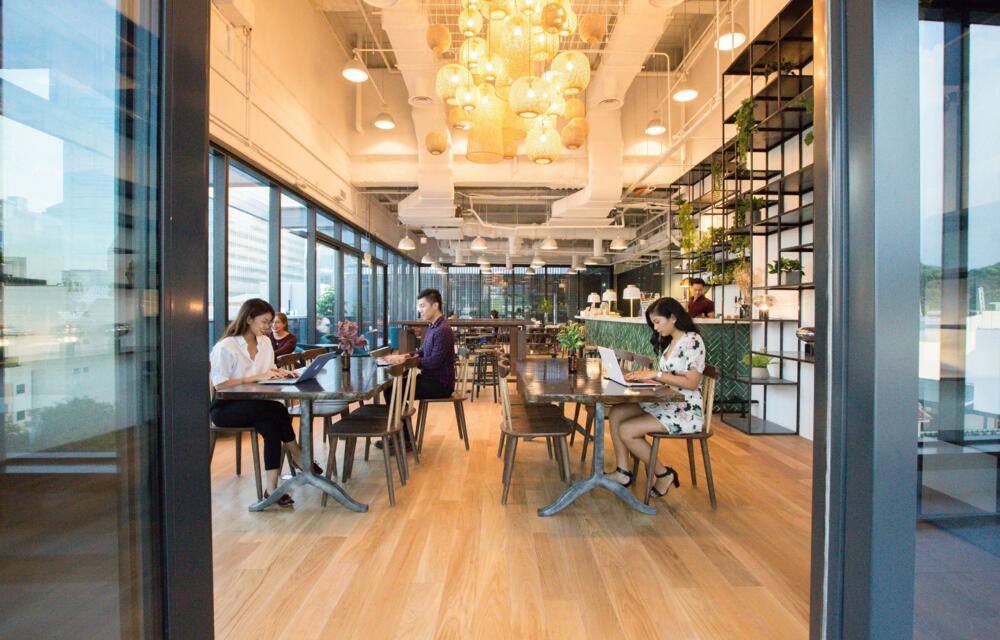 Ask yourself first: Is working from home something you want long-term?
The first step is to reflect and consider what you want out of working remotely permanently. Think long term. Here are three possible options:
You might be more engaged when you can control how you spend your time without commuting.
You are more productive with a private space to complete your work.
You are adaptable in a work environment where your only interactions with colleagues are virtual.
You can negotiate your shared space or responsibilities at home, given that your work from home situation might affect other family members who are at home.
You feel positive about minimal social interaction with your colleagues.
It's important to note that working in a pandemic versus remotely while everyone is back at the office can be very different.
Indeed, while the Ipsos survey says that 7 in 10 Singaporeans feel that they are more productive with a flexible work schedule, this is not true for everyone.
Around 1 in 3 feel that it is difficult to be productive at home (36%) and they feel more burned out by work when they are at home(35%).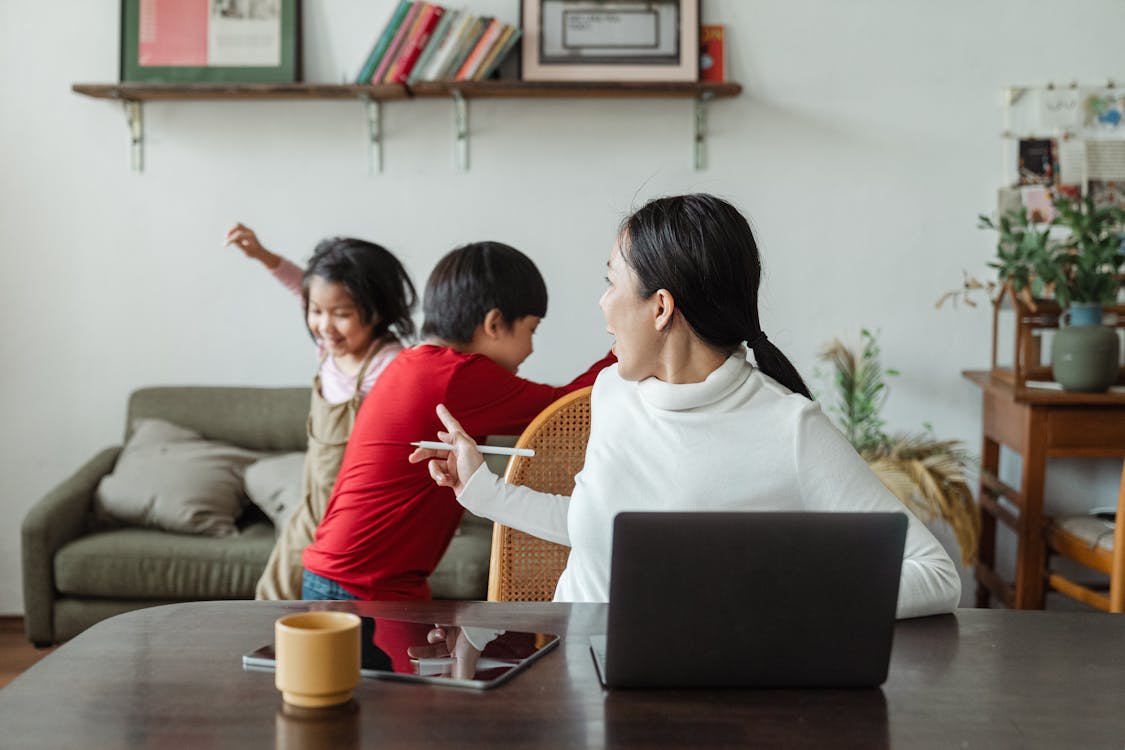 Your work can also impact other household members since it affects how you share your household responsibilities. You also have less social interaction with your colleagues, who might be a vital source of support for some outside their family.
Another way to mitigate the situation is to consider opting for a co-working space while you ask for a 'work from home' situation in your discussions with your company. A co-working space allows you the flexibility of working remotely, yet you do not have to be at home. This lessens the disruptions of household matters and increases productivity.
2. Explain how working remotely benefits both you and the company
To pitch the idea of working remotely permanently, you need to have the mindset that you and your management are on the same team to solve a problem.
Define the problem you want to solve and what you need from the company.
For instance, you might have to pick up your children at school in the afternoon, interrupting your workday. You can communicate your needs to your employer by framing them so that allowing you to control your own time lets you schedule your meetings and workload better.
Let your company know how it ties in with the business needs and goals. For instance, When you are engaged with your work, you can build deeper relationships with your clients. Or perhaps you have the time to conduct more extensive research for a new product.
Make sure you do your research to convey to your employer that the arrangement will be mutually beneficial even as you opt for work from home arrangements.
3. If your boss says, "I'll think about it."
Most of the time, employers or managers are willing to listen, especially if you have an underlying health condition or you are a primary caretaker for someone who needs help.
However, navigating Singapore's labour and tax laws can be tricky especially if you work abroad for a Singapore-based firm. Beyond the pandemic, the authorities are still considering the best framework for Singapore firms that have employees working abroad and who require a permanent remote working solution.
Generally, Singapore employers are aware that with an increasing trend of resignation due to the pandemic, they will need to be more flexible in hearing out employees' requests.
If you are based in Singapore and require work from home flexibility that allows you to have more time for your matters, then be prepared to compromise and treat the discussion as a jumping-off point for further negotiations.
For example, maybe your boss is concerned about confidential information being leaked because you are not in your office. You can assure them with the advent of co-working spaces that allow for maximum privacy, and you can still have meetings without compromising the quality of interaction. One such co-working space is City Serviced Offices at South Beach Tower. They have internal offices that you can use as hot desks which offer plenty of privacy.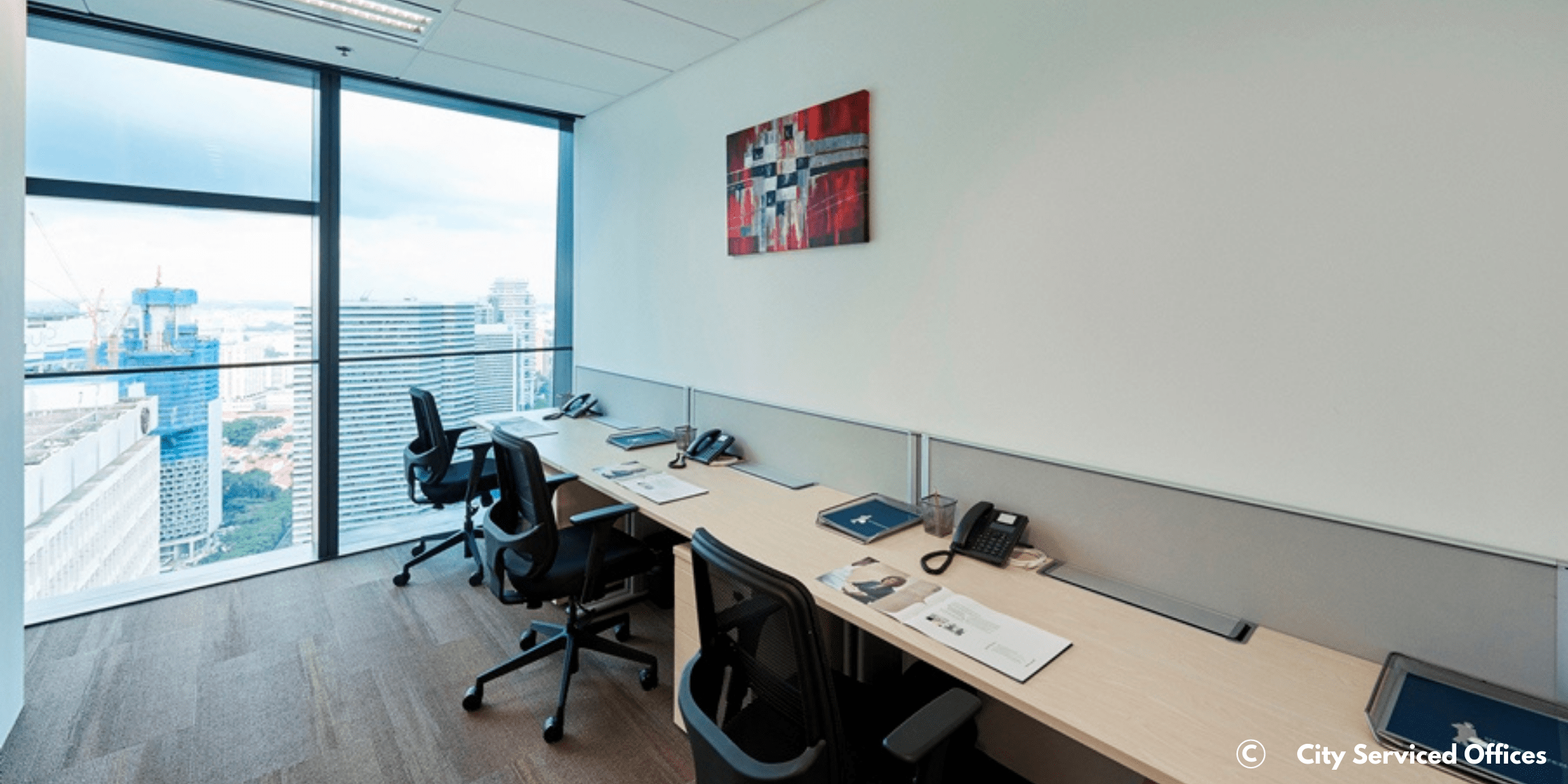 If you are using a co-working space to be more productive and engaged at work, highlight the benefits of doing so. Some co-working spaces, such as Mox @ Oxley Rise has multimedia rooms where you can carry out photoshoots. Use this to your advantage as you pitch how to carry out product presentations by tapping into a versatile co-working space that allows you to be more productive and creative with your time.
Conclusion
While the nature of work is rapidly changing with digitalisation, employers may need some time to adjust and adapt accordingly.
A conducive co-working space can be a crucial workaround in your ask when you approach your boss.
Read our blog and download the app to check out all our available co-working spaces.
About Deskimo
Deskimo is the flexible work platform of choice that helps businesses navigate the new future of work. With us, you and your business can adapt to flexible work, and pay-as-you-go across dozens of spaces in Singapore and Hong Kong.
*Our workspaces are currently safe, open and ready for your return. Do adhere to local Covid-19 safety measures to keep yourself, and other workspace patrons safe.